POMOLY T1 VISION Titanium Tent Stove
Posted On 2020-08-12
This is an introduction to POMOLY T1 VISION Tent Stove. The content includes videos, parameters, comments, and pictures about the T1 VISION Tent Stove
1. Video about POMOLY T1 VISION Tent Stove
2. Tent Stove Introduction:
The POMOLY T1 VISION Tent Stove weighs only 8.1 lb, which is a convenient weight to carry. The body of the tent stove is made of 1mm Thickness Titanium (GR1/TA1). The thickness of the titanium stove on the market is only 0.5mm Titanium, so this titanium stove is the strongest in its class. This is a tent stove with windows. Campers can watch the firewood burning through the side glass windows to facilitate the addition of firewood. This is a foldable titanium stove, which can be put into a backpack after folding, which is suitable for hiking camping and car camping enthusiasts.
3. Tent Stove Specifications:
Brand: POMOLY
Price: $399.49 – $459.49
Weight: 8.1 lb / 3.7 kg
Material: 1mm Thickness Titanium (GR1/TA1)
Size: 14.9 x 8.7 x 11.6 in (38 x 22 x 29.5 cm)
Pipe length: 6.56ft/2m or 9.84ft/3m
View window Glass: YES
Folding: YES
Color: silvery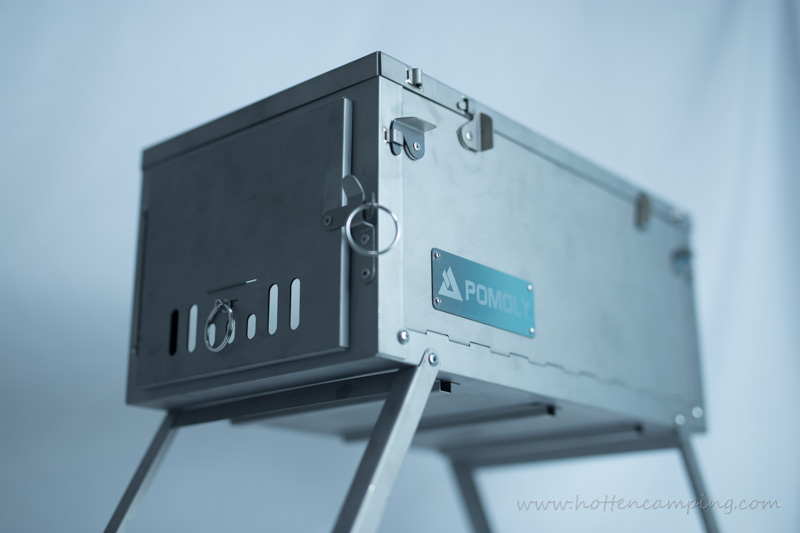 Understand more: POMOLY T1 VISION Titanium Tent Stove
4. TentStove Comments:
looks the biz, especially the size it dismantles down to, quite a neat little pack, hope you enjoy it, look forward to seeing it in action. atb Will. ( – Will. Scotnative in Greece from Youtube )
Nice looking stove Colin nice and lightweight as well cracked it pal superb bit of kit. A pal. ( – James Wilson from Youtube )
Hi Colin, I've been looking at that stove, very nice. I would like to get that and the Pomoly Hex tent too. Will have to save up for that. ( – Jeff Richards from Youtube )
Perfect size for those hot tents of yours. Light too. Very nice. ( – Ralph Watten from Youtube )
5. Conclusion:
POMOLY T1 VISION Titanium Tent Stove is a foldable titanium stove with a weight of only 8.1 lb and glass windows on the side. This tent stove is suitable for various camping types such as backpack camping and car camping.
Shop Now: https://www.pomoly.com/T1-Stove-VISION-Fastfold-Titanium-Wood-Stove-for-Hot-Tent-p505861.html
6. Photos about POMOLY T1 VISION Tent Stove