POMOLY T1 Series Tent Stove Review
Posted On 2020-08-24
We collected reviews and videos about the POMOLY T1 series tent stove. These include POMOLY T1 flame, T1 vision, and T1 perspective.
1. POMOLY T1 FLAME Tent Stove
Tent Stove Introduction:
POMOLY T1 FLAME tent stove is a titanium tent stove with glass doors. Campers can observe the firewood in the tent stove through the glass door. The tent stove is made of a titanium plate with a thickness of 1mm, but it weighs only 7.9 pounds (the thickness of the titanium plate of the tent stove on the market is only 0.5mm). T1 FLAME has a folding function, you can put the folded tent stove in the backpack. This tent stove is suitable for hiking camping and car camping.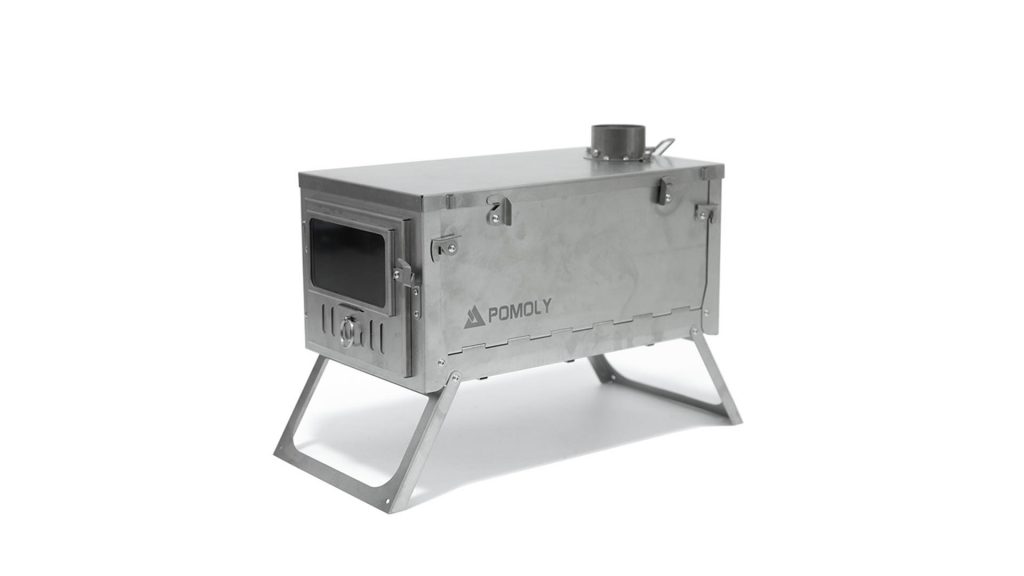 Tent Stove Comments:
I received my Pomoly stove today. Everything went fine until I tried to roll the chimney. After about 2 hours, I finally got it in some sort of order and attached it to the stove. I have seen cars that had head-on collisions that had fewer dents than my stove pipe. Much to my surprise it did not appear to leak smoke and did not fall off of the stove. I can already see that I am going to have to stabilize the chimney when using it in high wind. I plan to use paper binder clips in conjunction with the hose clamp provided for tie-out points for paracord. I used well-seasoned oak for firewood and I saw no sparks. Just to be on the safe side, I plan on making a spark arrestor out of hardware cloth to prevent sparks from setting fires and to protect my tent. I haven't tried cooking on my stove yet. I did bring a kettle of water to boil easily. Tomorrow I plan to cook my first meal. After I have used it some, I will try to make some suggestions that I believe would increase its efficiency and convenience. I Like It, but I think a detailed video by Lone Wolf 902 demonstrating chimney forming and attachment to the stove would be very beneficial to new owners. So for, I have purchased your hex tent, hex plus tent, and your titanium stove. I have been pleased with all my purchases. ( – Billy Harper from Youtube )
2. POMOLY T1 VISION Tent Stove
Tent Stove Introduction:
POMOLY T1 VISION Tent Stove has glass windows on the side, through which you can observe the firewood burning well. The tent furnace body is made of a 1mm titanium plate and weighs only 8.1 lb. This tent stove has a folding function. After the tent stove is folded, it can be carried with a backpack.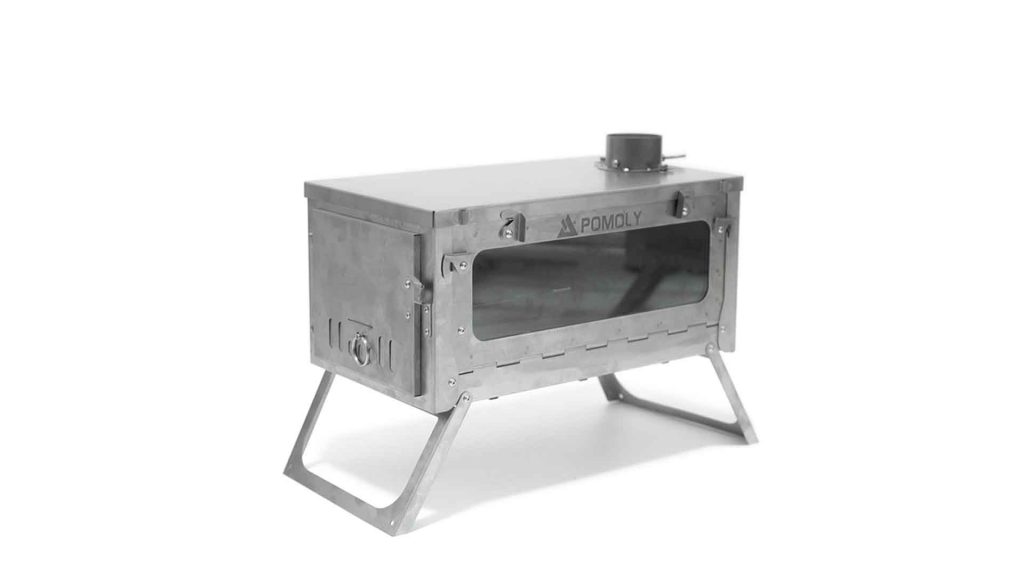 Tent Stove Comments:
Hi Colin, I've been looking at that stove, very nice. I would like to get that and the Pomoly Hex tent too. Will have to save up for that. ( – Jeff Richards from Youtube )
3. POMOLY T1 PERSPECTIVE Tent Stove
Tent Stove Introduction:
POMOLY T1 PERSPECTIVE Tent Stove is a portable tent stove. This tent stove has a glass window and a glass door so that the design can better observe the burning situation of the firewood. The body of the tent stove is made of 1mm Thickness Titanium (GR1/TA1), and the overall weight is only 8.6lb. T1 PERSPECTIVE has the same folding function as T1 FLAME, and the stove is easy to carry after folding.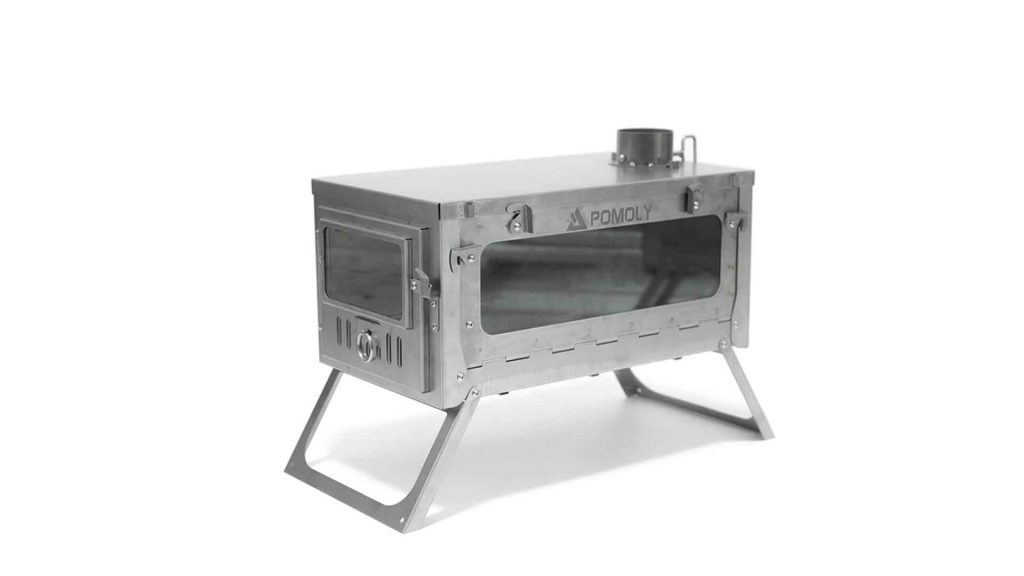 Tent Stove Comments:
The stove has many great features love the windows also looking for an ultralight one for hunting. ( – Papa Romes Outdoors from Youtube )
Beautiful stove kinda funny you received in the middle of spring it definitely likes. I've seen people use wood ash to clean the glass. I also have to comment on your washing machine burn barrel I have a lot of friends who use those. The funniest fire I saw is the mini shopping cart. ( – UncleB B from Youtube )