Why Choose Dweller Wood Stove For Your Hot Tent Camping
Posted On 2021-11-10
No matter what season you go camping, you need to make sure you have an efficient source of heat. The Dweller outdoor fireplace from Pomoly is an ideal choice. The wood stove can not only make you feel the heat emitted by the flame, but also make you have a good visual and auditory experience.
The top of the woodstove is made of 3mm thickness stainless steel 304 plates. This material can heat the top evenly and will not deform at high temperatures. The glass is made of fireproof materials. It will help you observe the burning situation.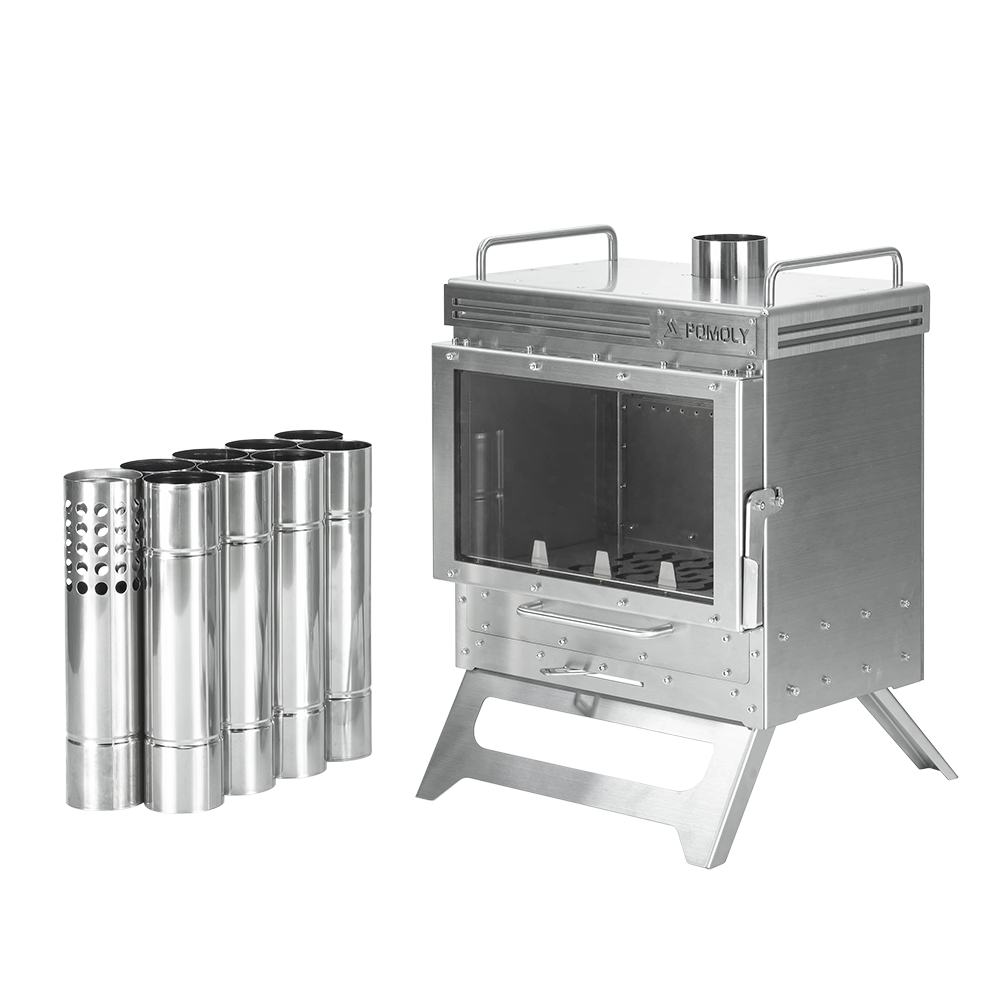 To ensure that the gap between various parts is reduced as much as possible and make the stove stronger, Pomoly chooses to use more precise mechanical equipment to make the woodstove. At the same time, Pomoly changed the traditional design and adopted the way of bottom air intake. This design allows the gap between the stove parts to be properly controlled. The switch at the bottom can provide maximum firepower when sliding to the left and completely cut off the air inlet to the right.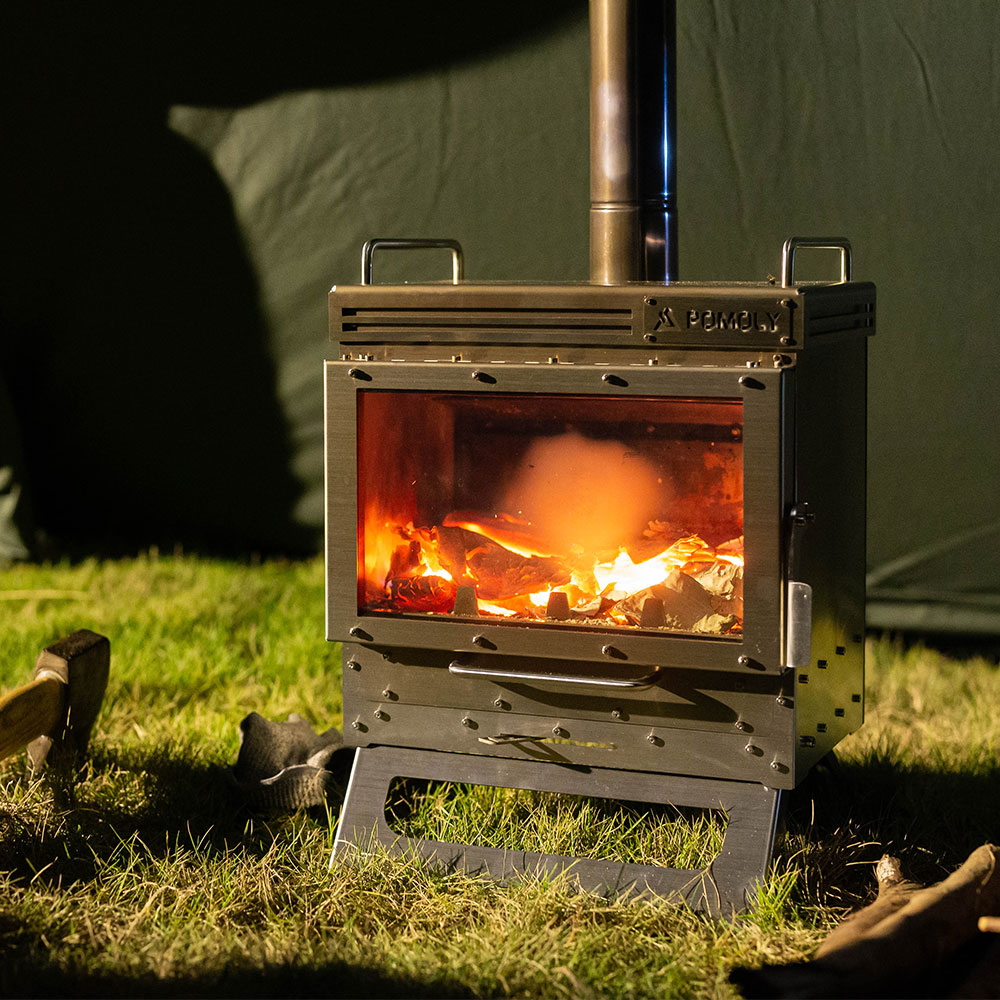 Every coin has two sides. The disadvantage of the Dweller woodstove is that it is not foldable and will become inconvenient when you go to different campsites. The size of the woodstove is 8.86*12.4*13.19 inches and weighs 22.7 pounds it will be a little big and heavy for some campers. But it is undeniable that the Dweller outdoor stove has unique advantages, making it a good choice for camping lovers.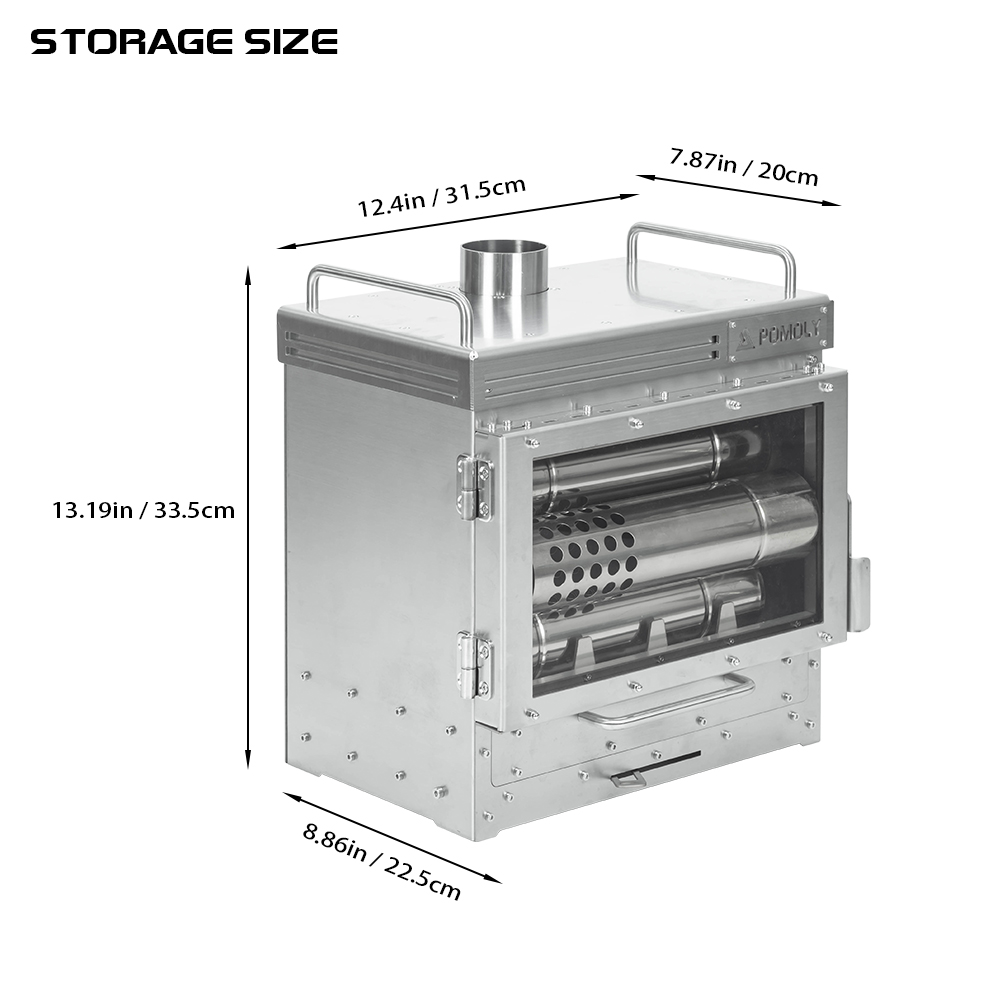 Pomoly is devoted to providing high-quality products for outdoor camping enthusiasts. Besides product quality, they also pay great attention to user experience. Good after-sales service is also one of the reasons why many customers choose Pomoly.