Best 3 Teepee Hot Tent With Stove Jack in 2023
Posted On 2021-12-20
There are currently 4 popular tents on the market, the brands are POMOLY, SEEK OUTSIDE, LUXE, and ONETIGRIS. The following is an introduction to these 4 person tents.
1、POMOLY HEX Tipi (5P) Hot Tent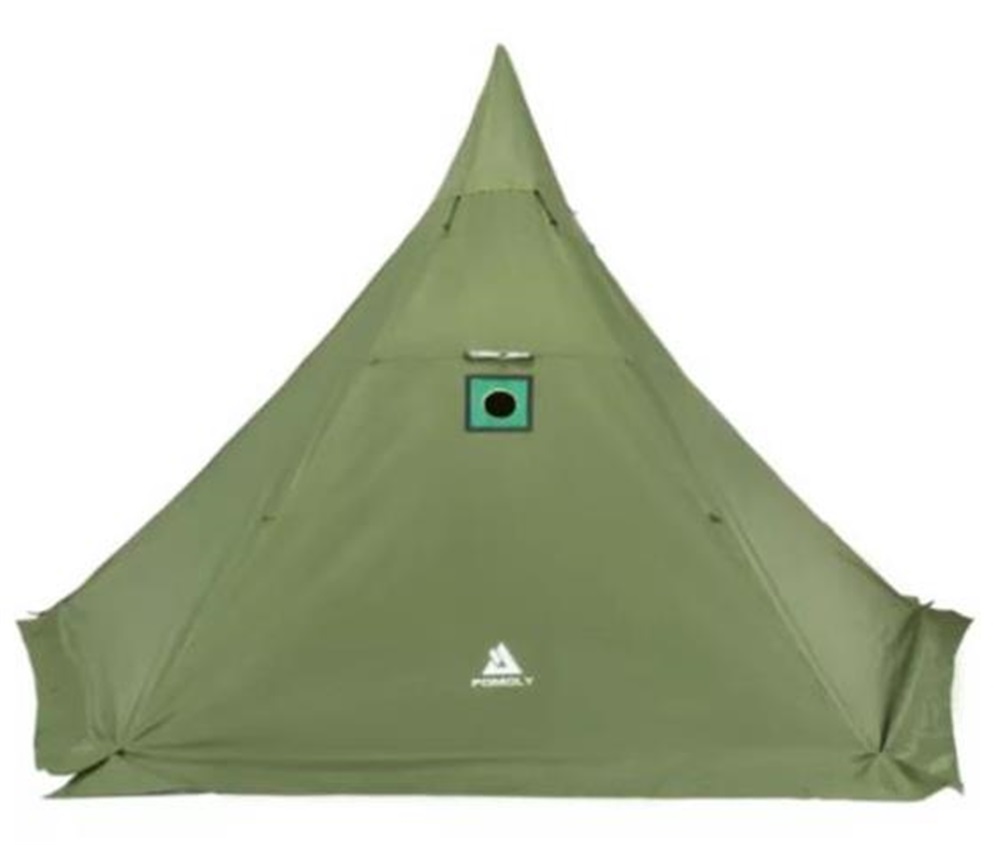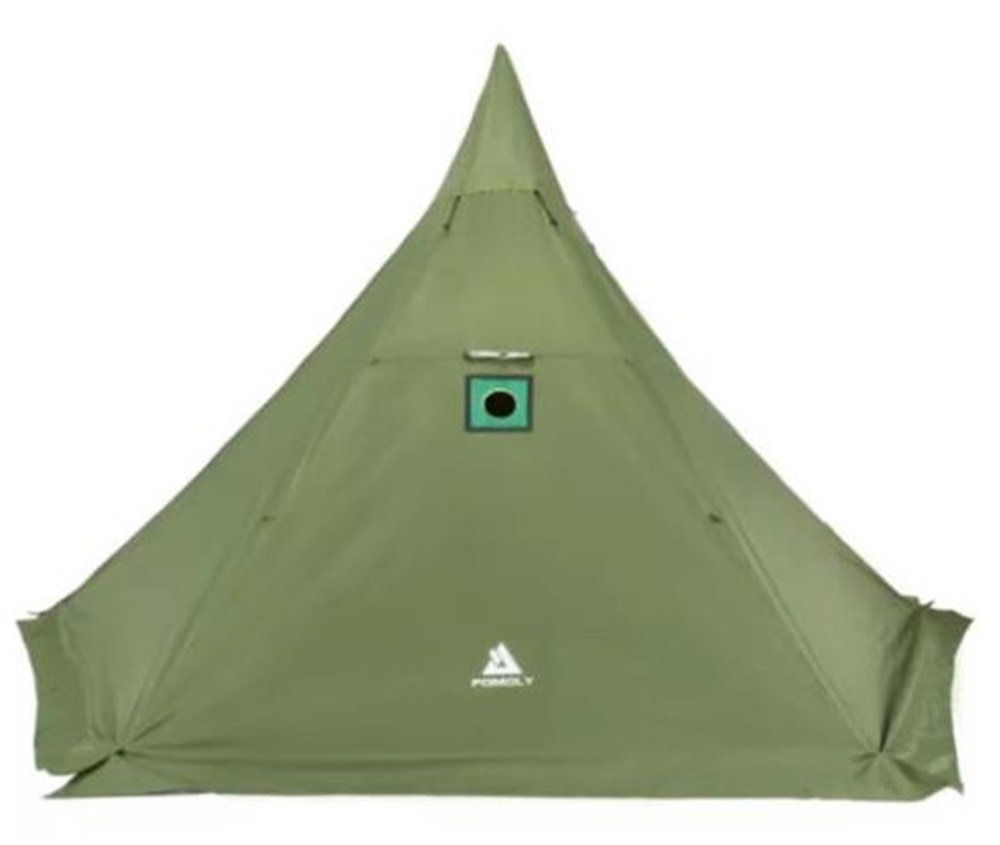 This tent can accommodate 4-6 people. If it is a family camping, it is suitable for a family of 4 people, 2 adults + 2 children. This tent fabric is a 300D Oxford cloth with a silver-plated layer inside, which is very warm. It also comes with a wood stove jack. In winter camping, a stove can be placed in the tent for heating and cooking. The top of the tent is equipped with vents, which can be opened for ventilation during summer camping to keep the inside of the tent cool and comfortable. It is a durable tent that can be used in all seasons.
Specification
Capacity:1-3 persons with tent wood burning stove or 3-6 persons
Stove Jack: With heat-resisting stove jack (Flame-Resistant Material)
Snow Skirt:6 sides snow skirts
Doors:Two opposite doors
Tent Fabric:300D Oxford with a silver coating layer
Waterproof:3500MM+ Waterproof Seam
Floor Shape:Regular Hexagon (Side length: 83 in)
Floor Dimension:125.7 sq ft / 11.68 sq m
Peak Height:106 inch / 8.83 feet / 270 cm
Ventilation:Top Vent and Bottom Vent
Packed Size 24.8 x 5.9 x 5.9 in
Color:Coffee, White, Khaki (Customized)
Season:4 Season (Especially in winter)
I had no idea a tent-like that existed. That is awesome and freaking huge! That's a ton of room and very flexible with the sleeping options. Great job with the review man!( –Micah Howell from Youtube )
Love this tent! A favorite. Hopefully to own it soon! Ty for the great video! ( –Olive from Youtube )
I have been looking at a lot of your videos on hot tents and ordered a Pomoly 2-4 person last week, thank you for your nonbias reviews on all products.( –danny bagley from Youtube )
Conclusion:POMOLY HEX Tipi (5P) Hot Tent is suitable for campers who value the quality of their Teepee Hot Tent.
2. Seek outside 6 Person Tipi Hot Tent
The Six Person Lightweight Tipi is a backcountry palace that sleeps six in the summer or three plus a stove with headroom to spare.  The conical tipi shape sheds wind from any direction and is extremely weather-worthy.  Great for family camping, late-season hunting, or winter adventures.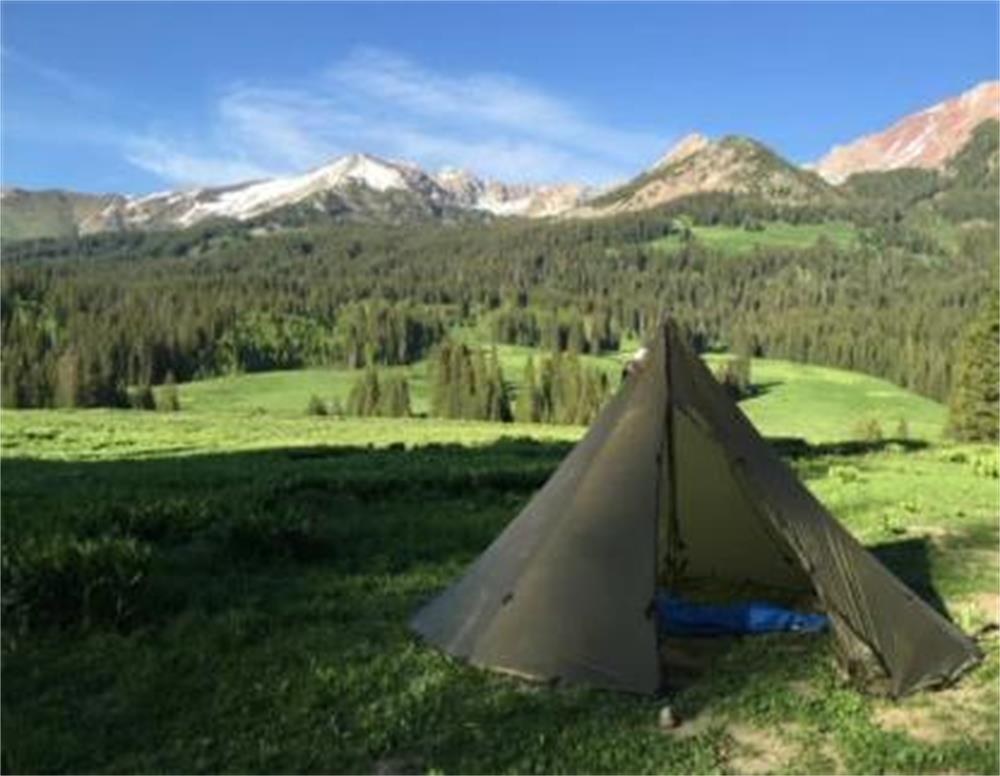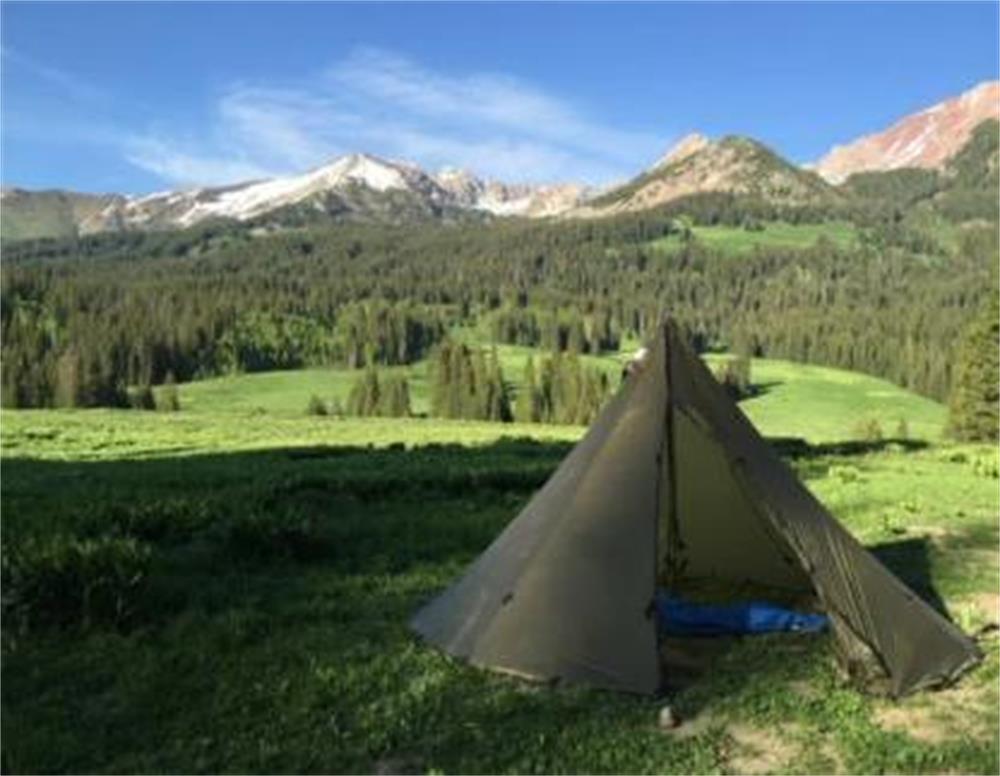 FEATURES:
Ultra HD Tent Fabric
Sod Skirt
SO Stake Loops
Guy out Loops
Flexi-Pitch
Dual Zippered Doors With Rain Flaps
Stove Jack With Rain Flap
Peak Vent
Hang Loops
SPECIFICATIONS:
Weight:
Canopy – 59 oz / 3 lb 11 oz
Updated Complete weight – canopy, stakes, aluminum pole – 104 oz / 7 lb 1 oz
Dual screens add 14 oz
Carbon Pole saves 11 oz
Dimensions:
Height 7'10″
Diameter 14'0″
150 sq ft
Sitting Room (Area taller than 36″) – 59 sqft
Standing Room (Area taller than 6 ft) – 7 sqft
Hot Tent Comments:
I'm loving these new videos. Seeing a person walking around/in a shelter is so helpful when it comes to deciding what size you want.(–Lindsey Corbin from Youtube )
I'm trying to find the 6 person size for less. These are expensive.( –Renee J from Youtube )

I've used my 6 person tipi for hunts and camping with the family. During a spring bear hunt on Kodiak two years ago spent a few days in the tent due to wind, rain, and fog. The tent held up wonderfully. Never any fear about it blowing away or leaking. Love Seek Outside.( –ADQ AK from Youtube )
Conclusion:
The comprehensive performance of this hot tent is very strong, it is an ideal hot tent. But the price of this hot tent is too high. This Teepee Hot Tent is suitable for camping lovers with sufficient funds.
3、luxe Twinpeak Tent (5P) with Wood Stove Jack
The Twinpeak is a two-pole octagonal-shaped Teepee Hot Tent designed for cold weather winter camping. It is simple to set up using 2 poles and 8 stakes. For the two poles, you can use trekking poles with extensions or two dedicated poles that are the appropriate length (like our 231x, 197x & 163x poles). The outer tent sleeps up to 5 people (4 with a stove) as a fully functional floorless shelter. Designed for base camp backpack hunting, riverbank fishing, and winter camping!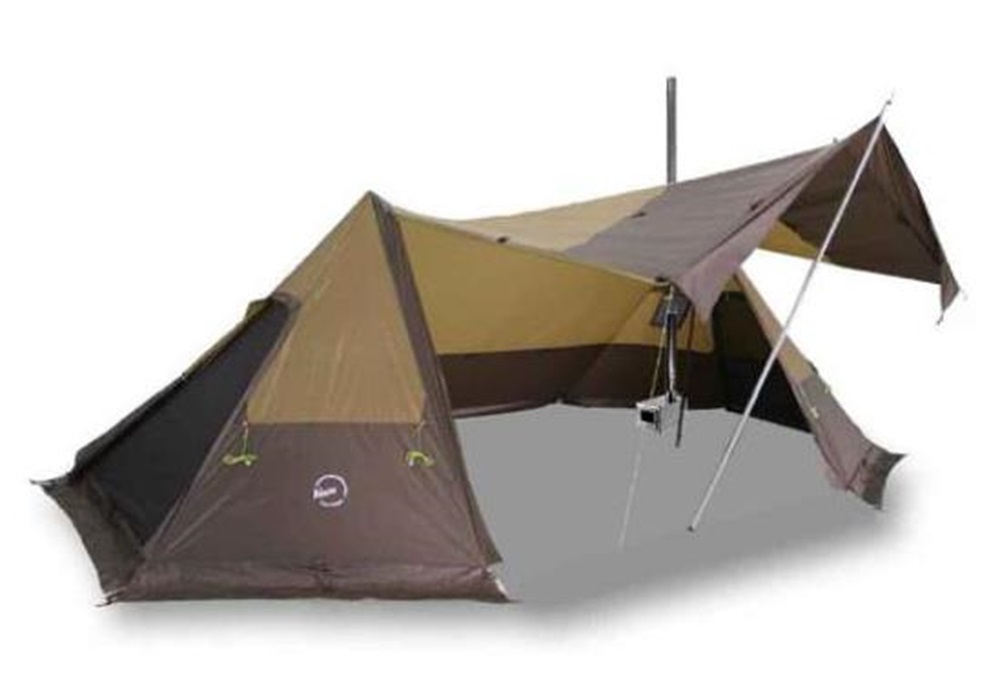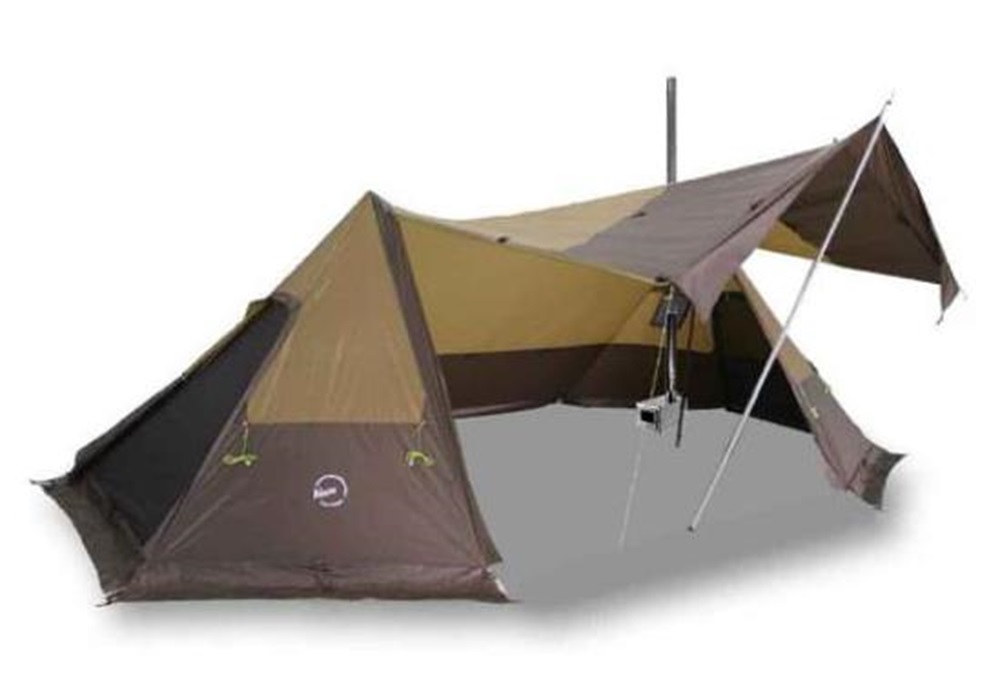 TWINPEAK 5-PERSON TENT (OPTIONS) SPECS
Outer Tent Shelter:
Weather:4 Season
Size:5-person (up to four with Stove. See Hot Tent Guide)
Color Scheme:Olympic Elk Brown
Outer Tent:6.3 lbs (100 ounces)
5 Person (Floorless) Outer Tent:5.25′ (height) x 16.4′ (length) x 8.5′ (width)
Wood Stove Jack:10″ x 14″ with rain cover
Tent Packed Size:23″ x 6″ x 6″
Hot Tent Comments:
Looks like a great tent, a very nice design. Thanks for showing us, take care.( –Quinn The Eskimo from Youtube )
I like this tent a lot. Have you considered putting 2 additional stove jacks in? One on each end and one in the middle? this up the versatility of the tent.( –GoneCommando from Youtube )
Looks like a great tent for base camp.( –Frozen Mist Wildcamping Ireland from Youtube )
Conclusion:
This Teepee Hot Tent is suitable for camping enthusiasts who like hiking camping and car camping.