Rocket XL Tarp Wood Stove Shelter PROS And CONS
Posted On 2021-05-31
The ultra-light rocket XL firewood stove shelter was designed with tall campers in mind. It can provide extra length (over 11 '), which is very suitable for strong tall people, and can definitely accommodate big long legs. After the tarpaulin of the side door is propped up with two struts, it can be used as a sunshade, with a fire chimney opening, and the tent firewood stove can be used in the shelter.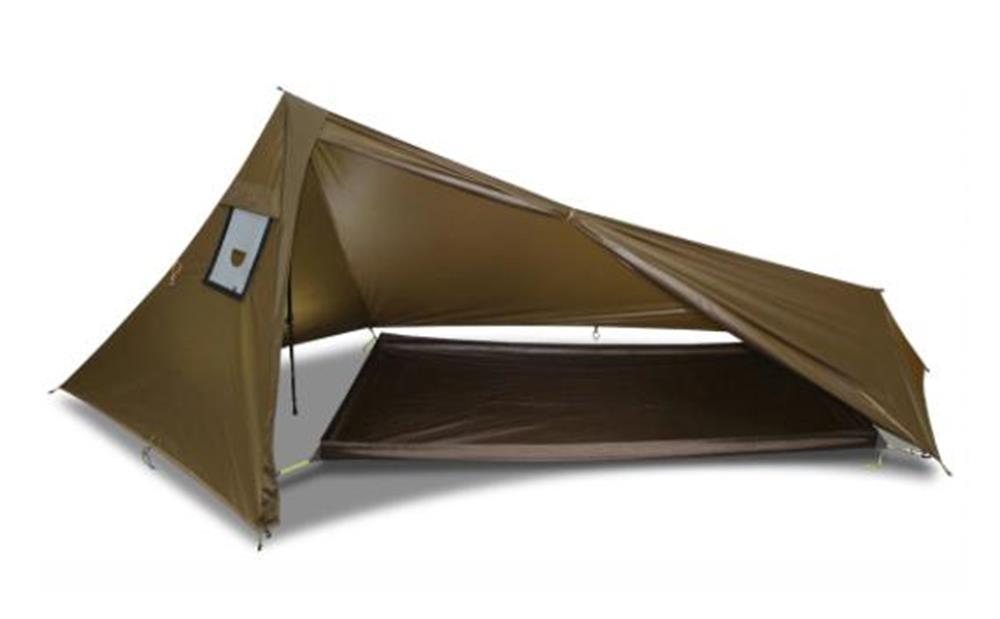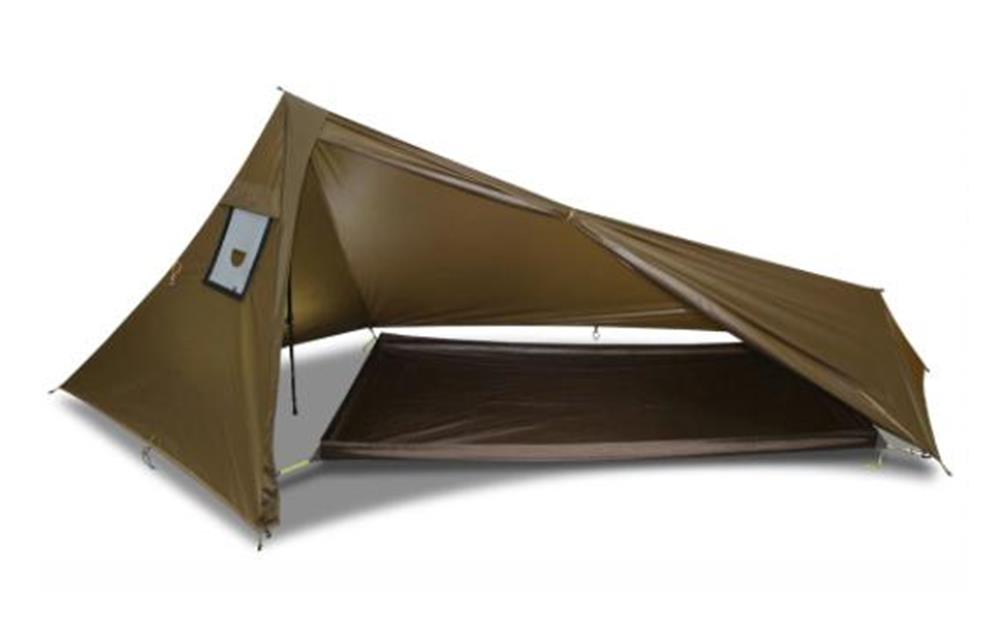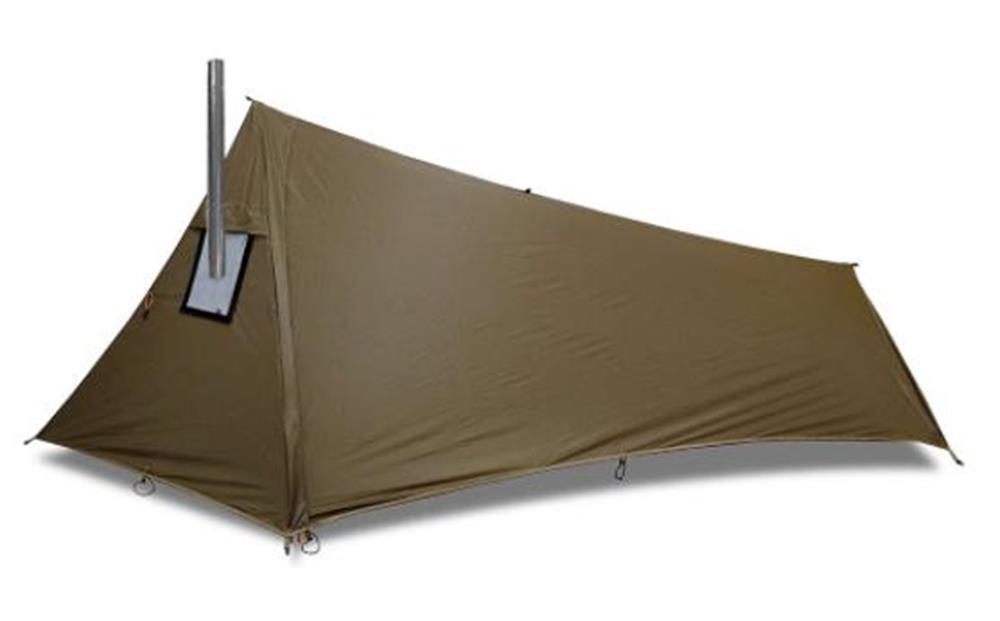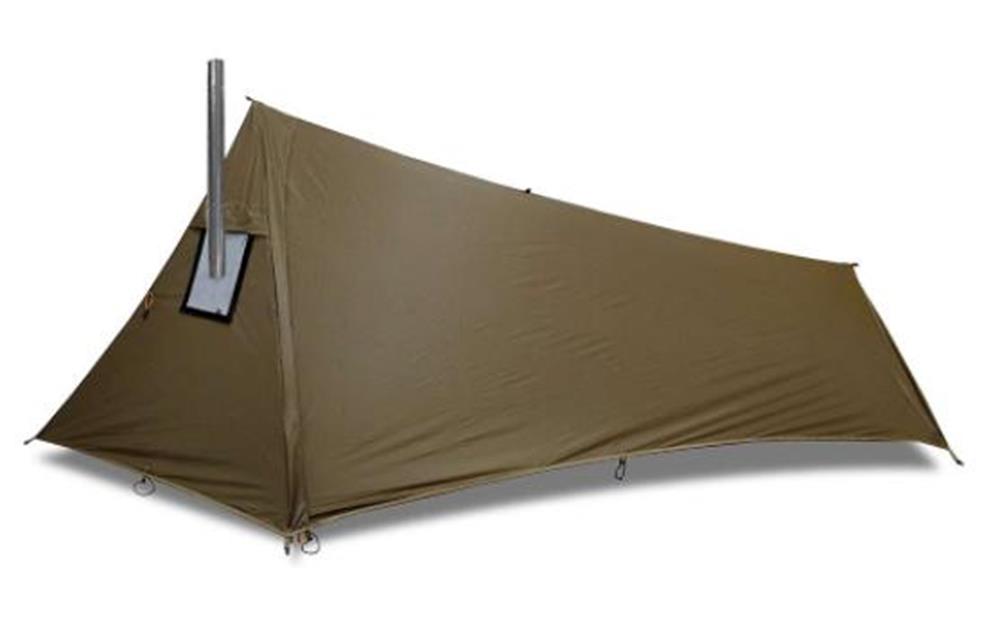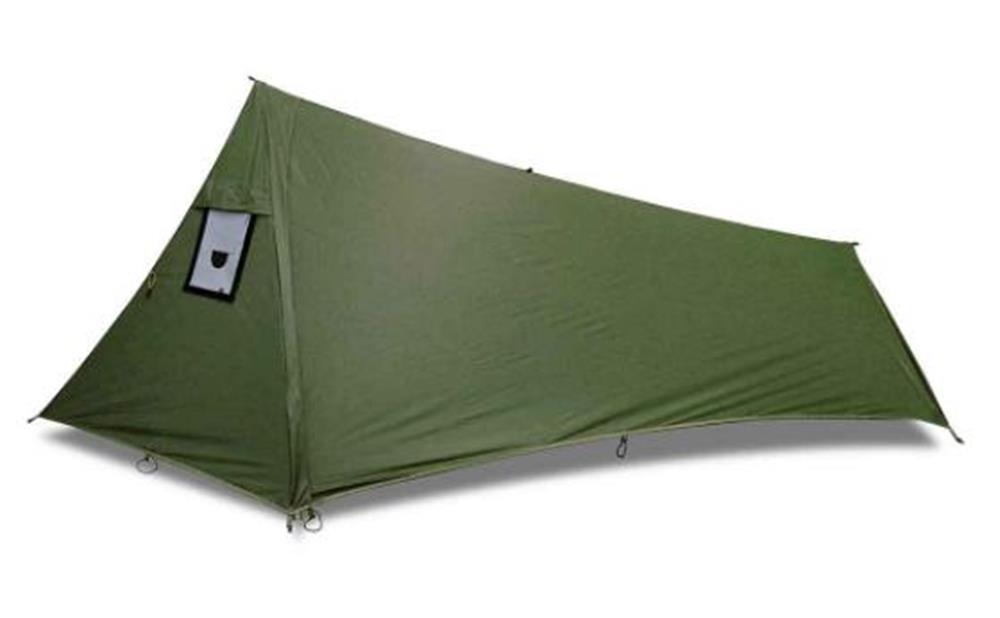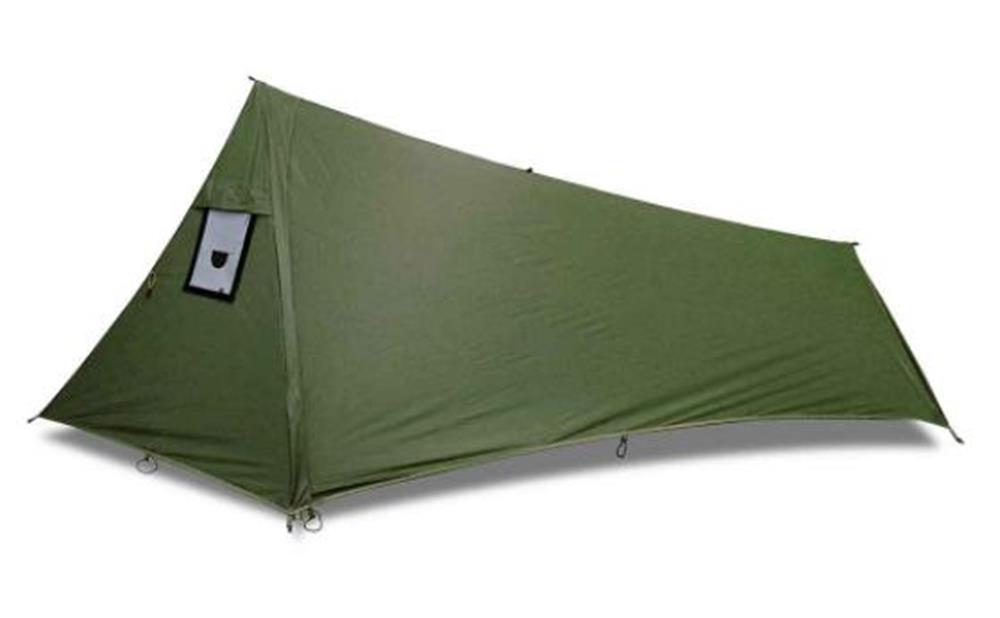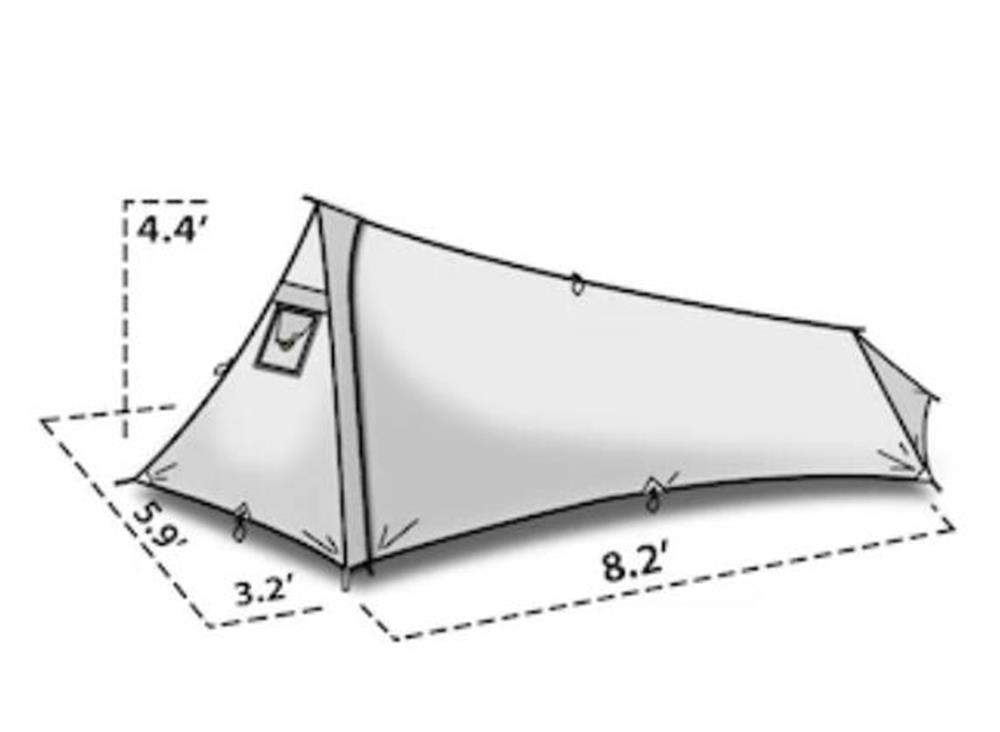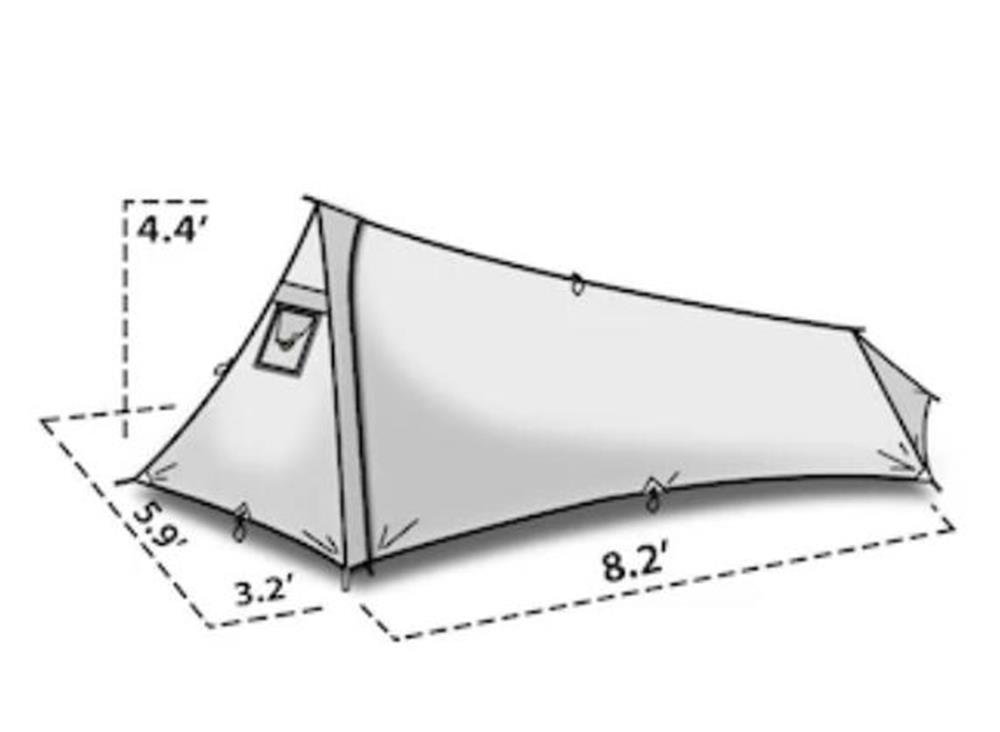 This tent is very suitable for backpacking camping. There are three main ways to build it: 1. 2. Pole storm mode; 2. Packing tarp style; 3. Between trees and ultra single pole set up – dots of variations. If you don't use the tent firewood stove, the maximum space can accommodate two people. In fact, if you learn a variety of ways to build, this super light shelter can meet all the functions of three separate shelters.
Product Specifications:
ABOUT ROCKET XL TARP
Extra-long and wide for tall hunters (over 11′ long)
3 main pitching options (2 pole storm mode, backpacking tarp style, between trees and ultralight single pole set up – dozens of variations)
Catenary curve shape for simple pitching
Ultralight ripstop silnylon fabric for smaller packable size
Includes tarp, wood stove jack, extra guyline, line locks, 6 Y-stakes, and stuff sack
Optional 1-person bathtub tent floor
Side entrance door which doubles as a tent awning
Woodstove jack for heat (hot tent)
WOODSTOVE TARP SPECS
Weather: 3.5 Season (Winter tested)
Size: up to 2-person (One with Stove. See Hot Tent Guide)
Outer Tent: 25 ounces
1.5/2 Person (Floorless) Tarp: 4.4′ or more (height) x 11.4′ (length) x 5.9′ (max width)
Optional Bathtub Floor: 7.3′ (length) x 3.1′ (width) – 10.5 ounces
Trekking Poles: Not Included – 1 [134cm] or 2 pole pitching options
Stove Jack: 10″ x 14″ and you cut hole (includes rain cover)
Stove Recommendation: Small size
Minimum Pack Space: 4″ x 12″ x 4″
Advantages:
1. The fabric used in this ultra-light shelter is ultra-light Ripstop silnylon fabric for small package size, ultra-light wear-resistant nylon fabric, which can hold smaller sizes and has good waterproof performance.
2. The side door can be propped up and used as a sunshade tarpaulin.
3. There is a variety of building methods to meet a variety of camping needs.
Disadvantages:
1. This shelter doesn't have a snow skirt, so you should be careful if you are camping in the snow. If there is a blizzard, the snow may affect the stability of the tent. The interior space is only suitable for small portable firewood stoves, not large stoves.
Youtube video
Comment:
1. This looks like a totally cool set up. Maybe next year I will try something like this. I don't know how I feel about camping without the feeling of a closed walls around me. I'm sure this is great for those not afraid of waking up with a raccoon at the foot of their bed haha. Great video!( –Kathys Outdoor Adventures from Youtube )
2. Nice review of the Rocket. I've always wanted to see one all setup. I love all of the different configuration options.( –BarnYard Outdoors from Youtube )
3. This was an awesome video bro, you did a great job and really enjoyed watching all the set ups good company and awesome product. Nice AR also( –Papa Romes Outdoors from Youtube )
4. Great detailed review of the tarp!! I need to hang out at that lean to, looked fun!! ??( –All Things Out Doors from Youtube )