SeekOutside Courthouse Tent Ture Reviews
Posted On 2023-02-01
Seekoutside launched a lightweight wall tent: courthouse, a lightweight wall tent with double center poles and 31-inch sidewalls. The courthouse tent has a large interior space, which can accommodate three standard-size marching beds, one tent camper, and extra space for other camping equipment. Because of the spacious interior space of this tent, it is suitable for family camping.
The vent at the back of the tent has a large baffle, which can be opened or closed freely according to the temperature inside the tent. The tent screen can be opened or closed independently of the main door.
Courthouse – Olive Green, With Door Screens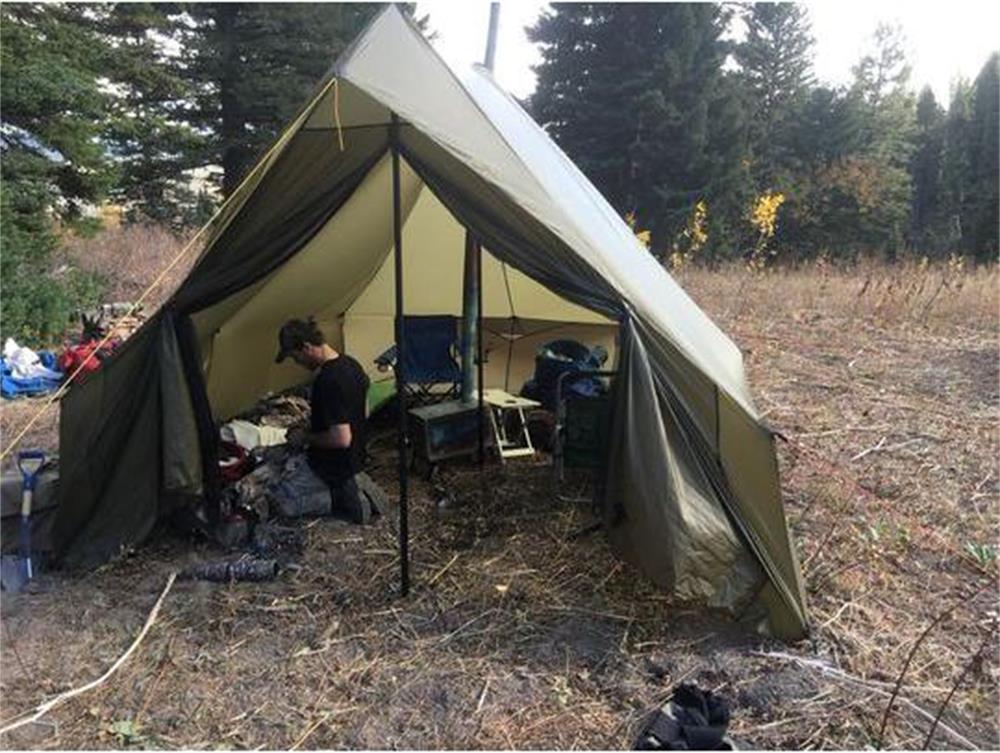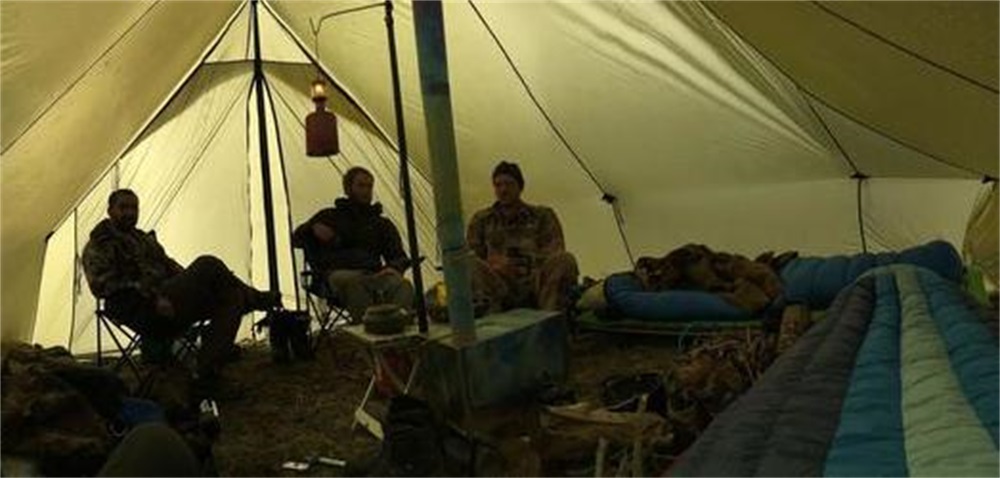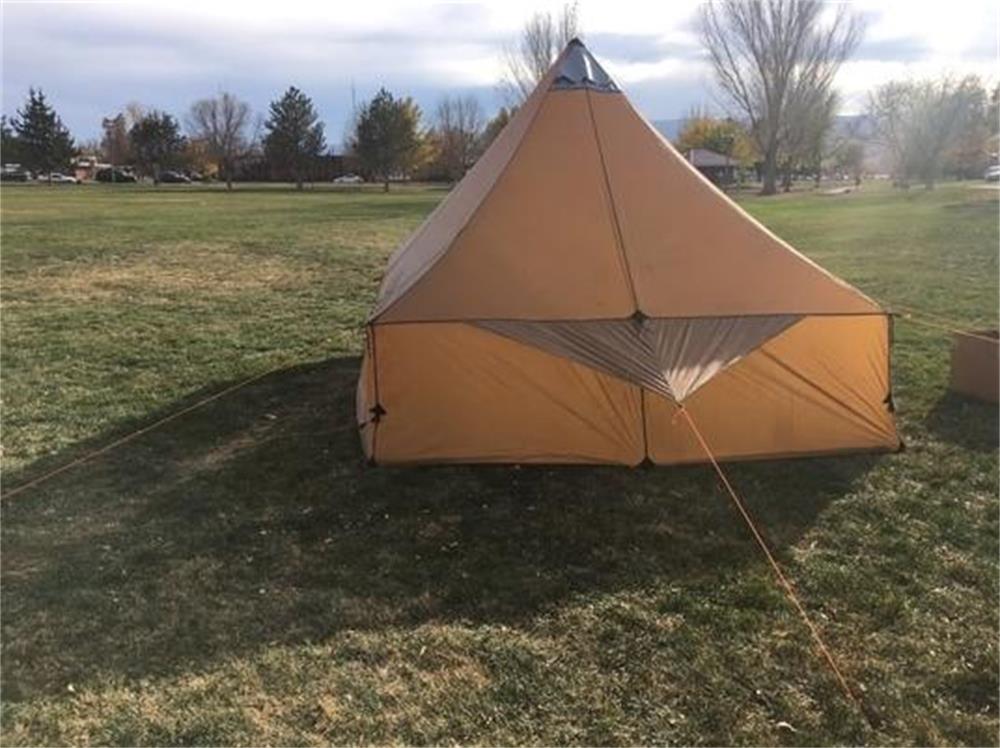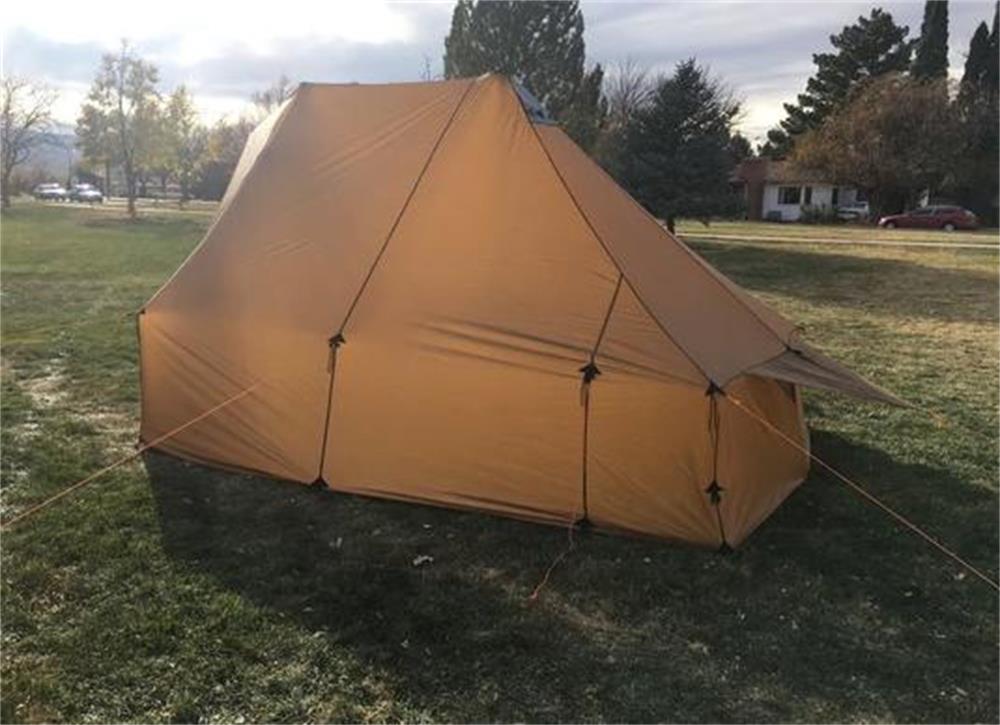 product details
Dimensions:
Footprint measures 11′ 4″ by 9′ 6″ rectangle. Doors angle out to 13'4″ center dimensions.
Center height is 8 ft (7'11" – 8'2″)
Side walls are 31″
Floor space is approximately 126 square feet
Weights:
Canopy weight is approximately 6 lbs
Updated Total weight including canopy, 30 stakes, 100ft of guyline, and two aluminum center poles is approximately 13.3 lbs
Fabric Specs:
30D Cordura Spec Ripstop Double Coated Silnylon with a waterproof rating of 3000-4000 mm hydrostatic head
Comes With:
Sewn-in screen doors
Stove jack with rain flap
NEW For 2021: We now send this tent with 15 twisted stakes and 15 standard stakes.
100 ft Reflective guyline
2 Poles
Canopy
Stuff sacks
Enough seam sealer to seal the shelter (If you pay us to seal it will not come with a sealer)
Pros:
1.Full height front door
2.large covered rear vent
3.Full front screen coverage
4.6″ sod skirt for sealing out drafts
5.Stove jack
6.Sewn-in screen doors
Cons:
1. It weighs 13.3 pounds and is a heavy-duty tent suitable for car camping.
2. It's expensive and suitable for car campers who have plenty of money and like large tents.
Youtube Video
comments:
1.You could also cut some sticks/branches to prop up the side guy out points to give the wall the proper shape.( –bwillana from Youtube )
2.The Seek Outside 8 man tipi will hold three cots, give you more floor space, is lighter, and still costs less money. The Seek Outside 12 man tipi costs about the same, and has noticeably more floor space, and is still lighter than this tent. I'm not saying that this isn't the right tent for some people, but I think for most people, this is just a more expensive and heavier option for other existing tents from the same company.( –The DB from Youtube )
3.Very cool tent! How long does it take you to set up normally?( –Lindsey Corbin from Youtube )
4.As much as these tents cost , there should be an extended cord for staking.( –Renee J from Youtube )
summary
If you want to camp with your family and friends, you can enjoy the party outdoors. You can choose seekoutside courthouse tent, which has a large space, double pole design, and good stability. There are large vents on the back and a stock jack for heating and cooking. Pay attention to safety when using a camping firewood stove.