OneTigris Northgaze Canvas Hot Tent Pros and Cons
Posted On 2022-10-17
If you want to go backpacking adventure and light equipment, OneTigris NorthgazeCanvas Hot Tent is a perfect choice. Northazee TC Chimney Tent is specially designed for 2-4 campers. It has a classic spire/pyramid shape, which is fast and convenient to set up, not to mention beautiful cameras and eyes. Northazee has a snow skirt (entrance fabric has no snow skirt), a stove jack for winter camping, and a porch setting option, allowing you to enjoy a cup of delicious coffee on the outdoor terrace. Cooking tools and other small items can be attached to the MOLLE ribbon along the entrance fabric, so you have a perfect home.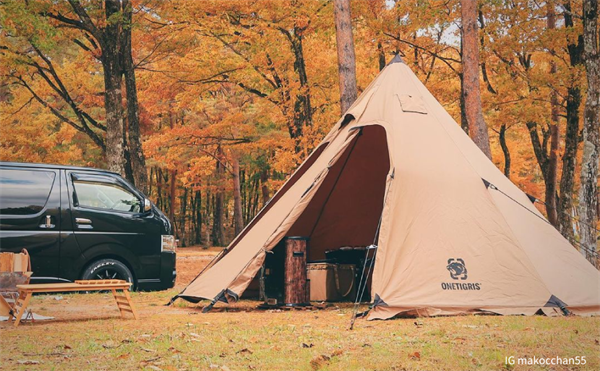 Shop Now:OneTigris Northgaze Canvas Hot Tent 
1. Specifications
Material: Terylene Cotton (65% Polyester 35% Cotton), 6065 Aluminum Tent Poles, SBS Zippers
Dimensions: Diameter 11.8ft/360cm Height 6.7ft/205cm
Packaged Size: 22.8"*7.8"*7.8"/58cm*20cm*20cm
Guy-line Length: 8.2ft/2.5cm
Weight: 15.8lb/7.2kg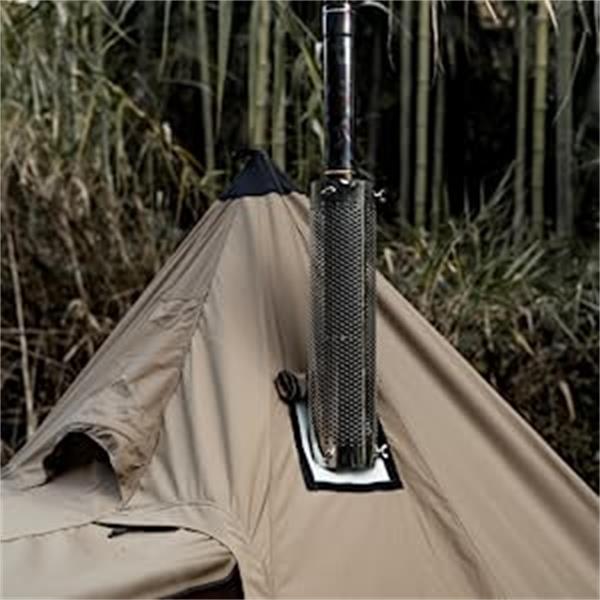 2. Package Includes
OneTigris Northgaze TC Chimney Tent *1
Tent Peg *18
Guy-line *8
Tent Pole *1
Stuff Sack *1
3. Pros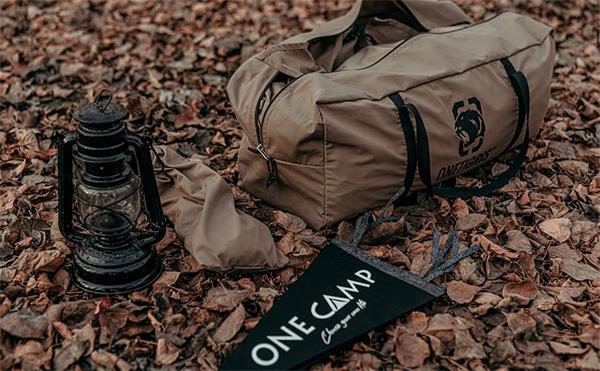 Key Features – OneTigris Northgaze Tipi Hot tent is waterproof, ultra-lightweight, spacious, durable, and easy to set up. Perfect for 4 Season Camping Hiking Backpacking Hunting Fishing and more.
Waterproof – 40D Nylon construction that's durable and dirt/water/abrasion resistant, with silicone-coating offering 3000mm waterproof performance.
Lightweight and Spacious – Weights only 4.6lb/2.1kg. Designed for 2-4 campers. It measures 11.8ft/360cm in Diameter and 6.7ft/205cm in Height. Pretty enough space
Wind-Resistant – Teepee/pyramid-shaped design that's strong, with reinforced stress points for an extra solid build offering excellent wind resistance and double vents for good airflow.-A great choice for 4 Season Tent
Easy to Set Up – Only 1 center tent pole is needed, quick and easy to set up.
4. Cons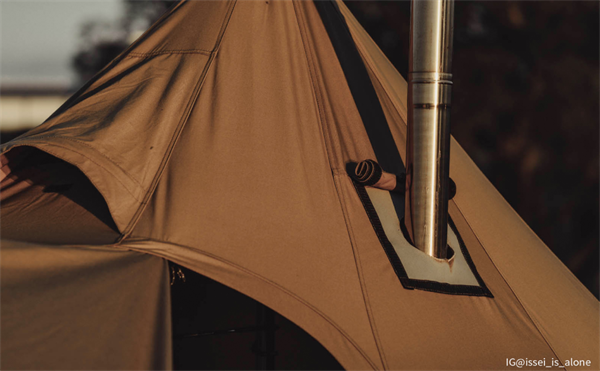 No groundsheet
Limited headroom
Mesh inner has to be bought separately
5. Tips for choosing a tent
Most of the time, the tent that suits you best is the tent that meets your specific needs. However, there are some things to remember when choosing a product. It is important to consider what your goals are. Choosing a product is a difficult task. Choosing the right product is important because you need it to meet your goals. This can also be considered an investment. You must make sure that the product you want to buy lasts a long time. The following factors should be considered before purchasing products:
Size: This will tell you how big or small the product is. Some people prefer large products while others like small ones.
Price: The price can vary considerably depending on the quality and quantity of materials used to construct it.
Brand: Brands are typically associated with quality, but not all brands are equal, so do your research before buying one.
Warranty: Warranties protect you against defects in manufacturing and other issues that may arise during use.
6. Conclusion
But in general, we think this super light tent is a good choice. It combines a high-quality structure and provides a huge return on your investment. Many features can be found in OneTigris NorthgazeCanvas Hot Tent, but not everyone needs these features. Before deciding which product to buy, you should look for products with features that are useful and essential to your needs. You should also consider whether these features are worth paying extra, or whether there are cheaper alternatives that do not include these additional features.