LUXE Hexpeak Tipi VS FireHiking Hot Tent
Posted On 2021-05-11
Both hex pack tipi and firehiking hot tent are ultra light camping tents, which are suitable for 1-2 people or 1 person + 1 camping tent. When you are bored with your daily work and want to go camping alone in nature for the rest day, it's better to choose a suitable single tent.
Hexpeak Tipi (2P) Ultralight Trekking Pole Tent Preorder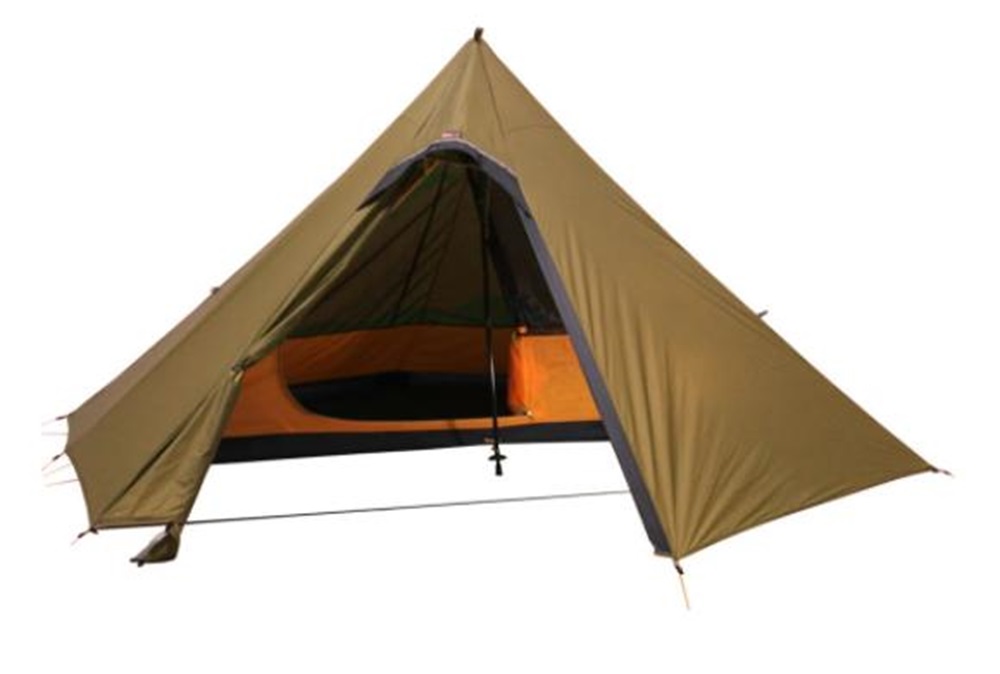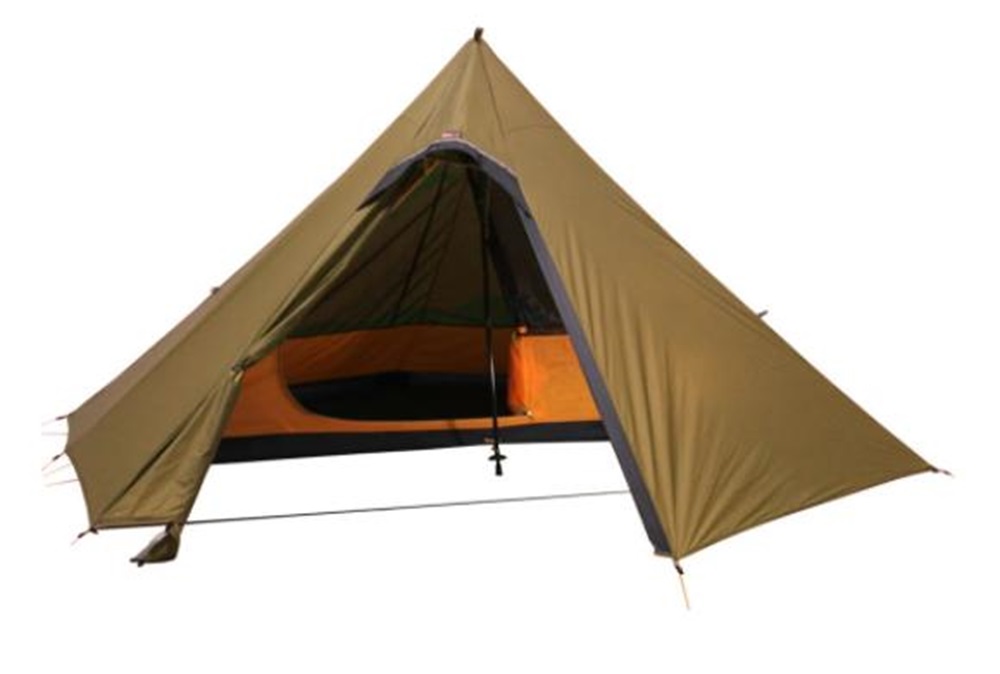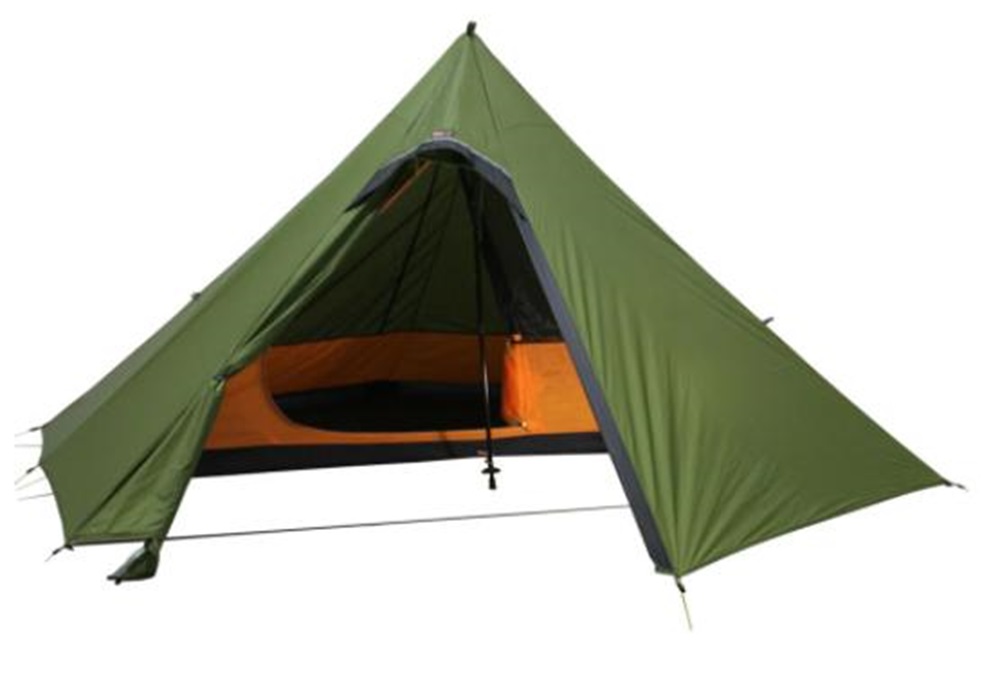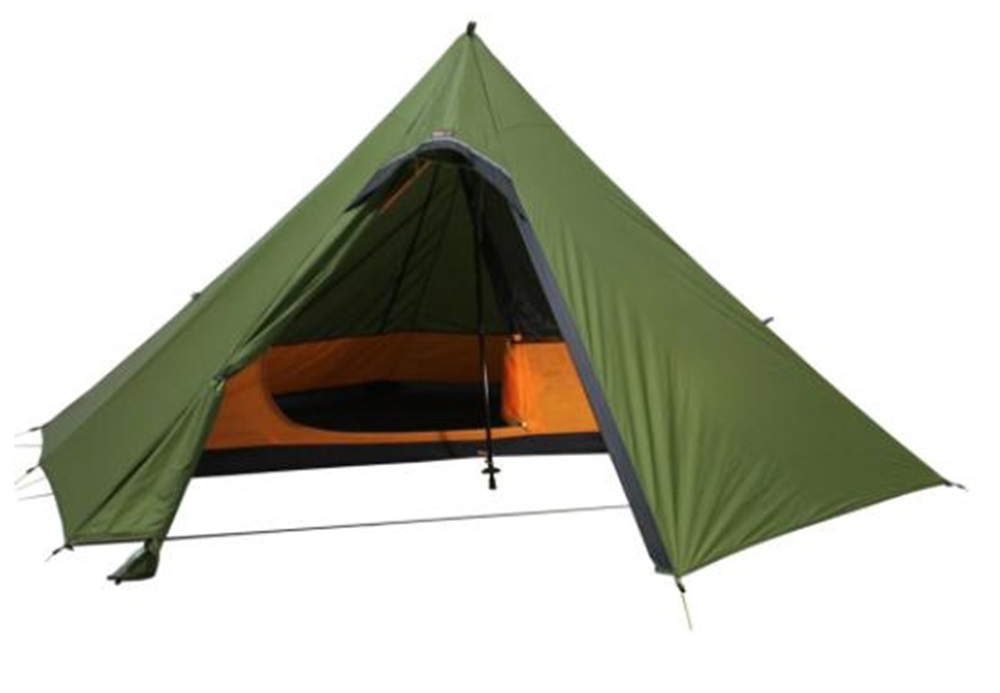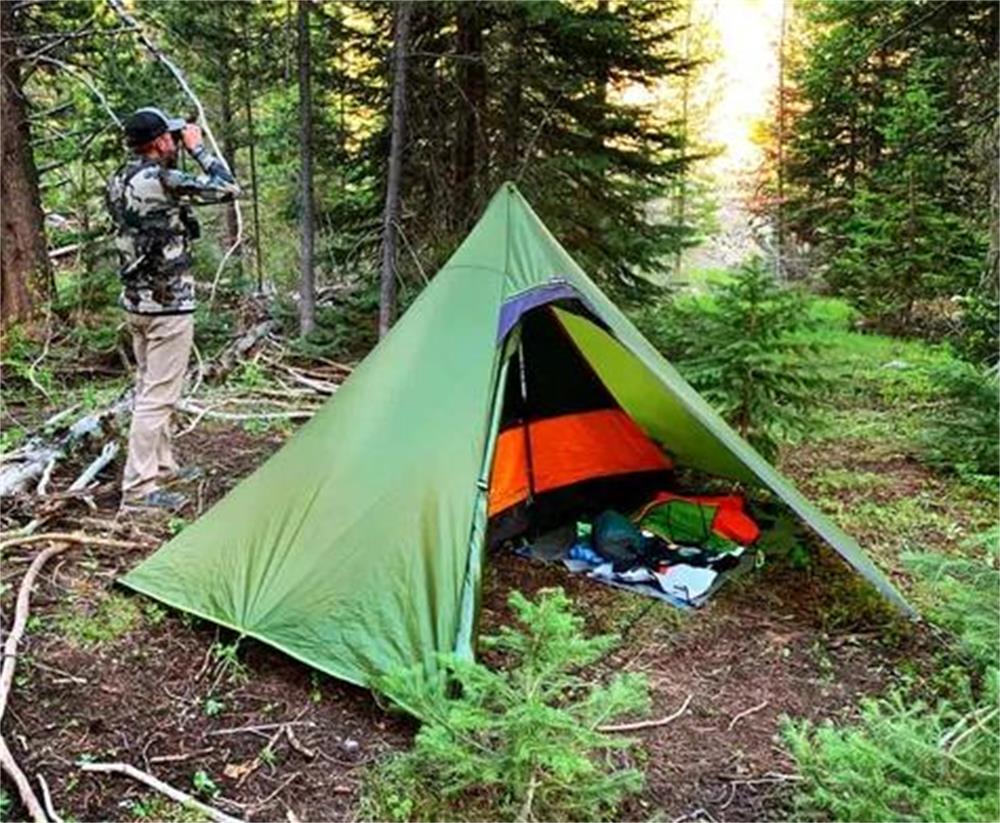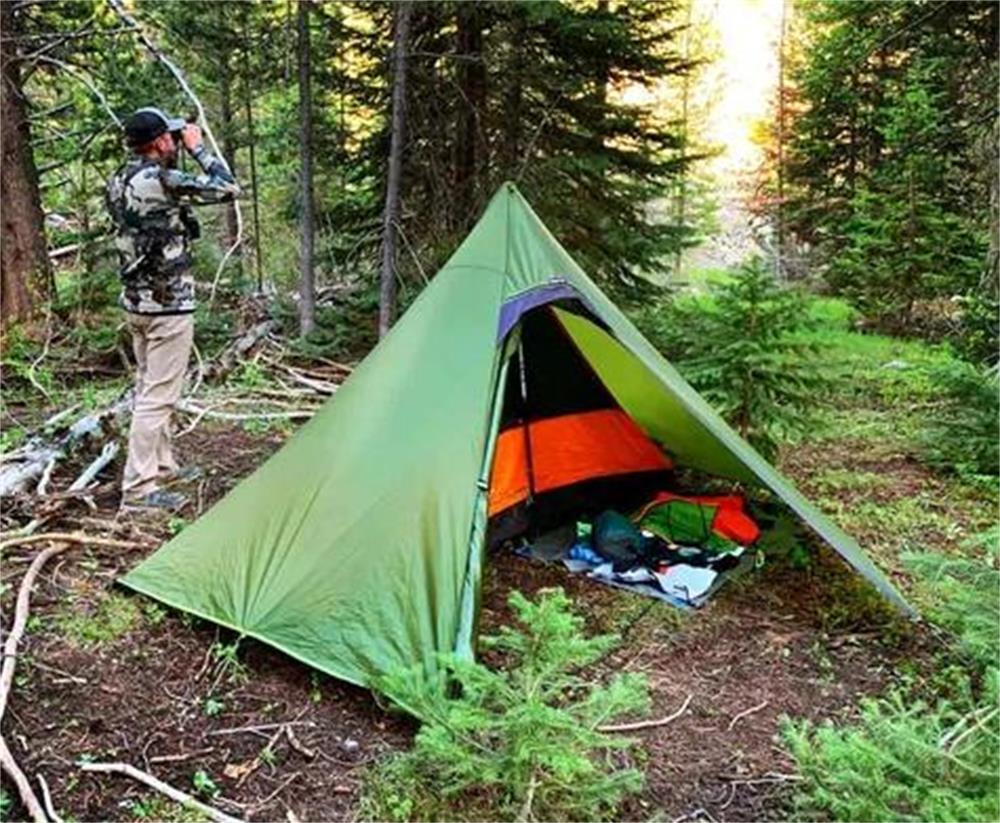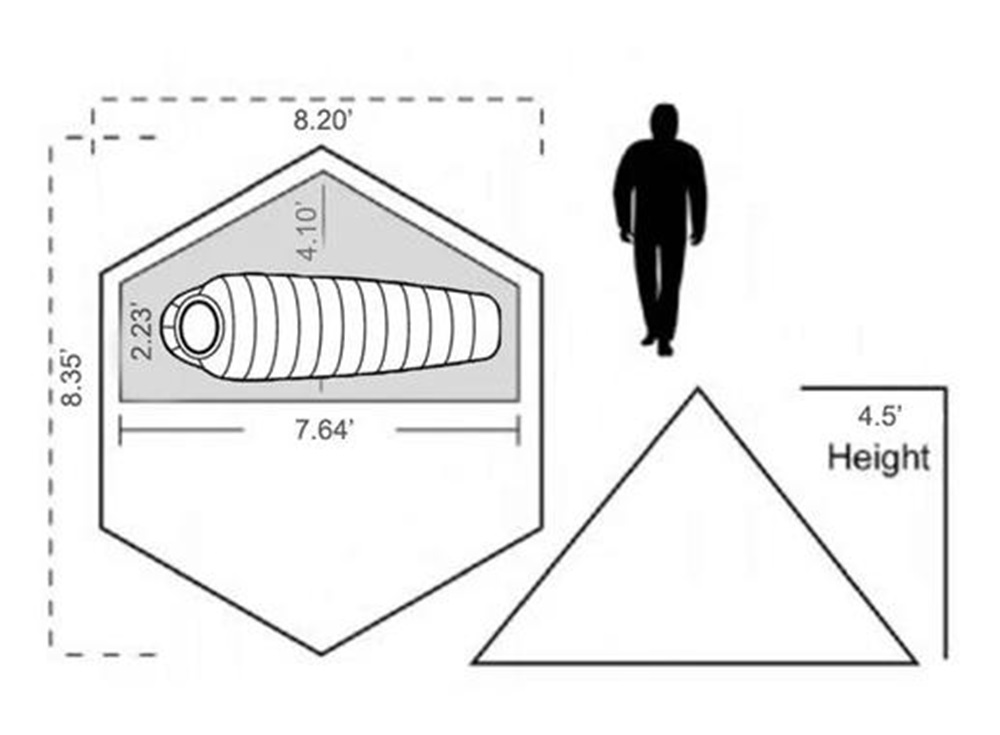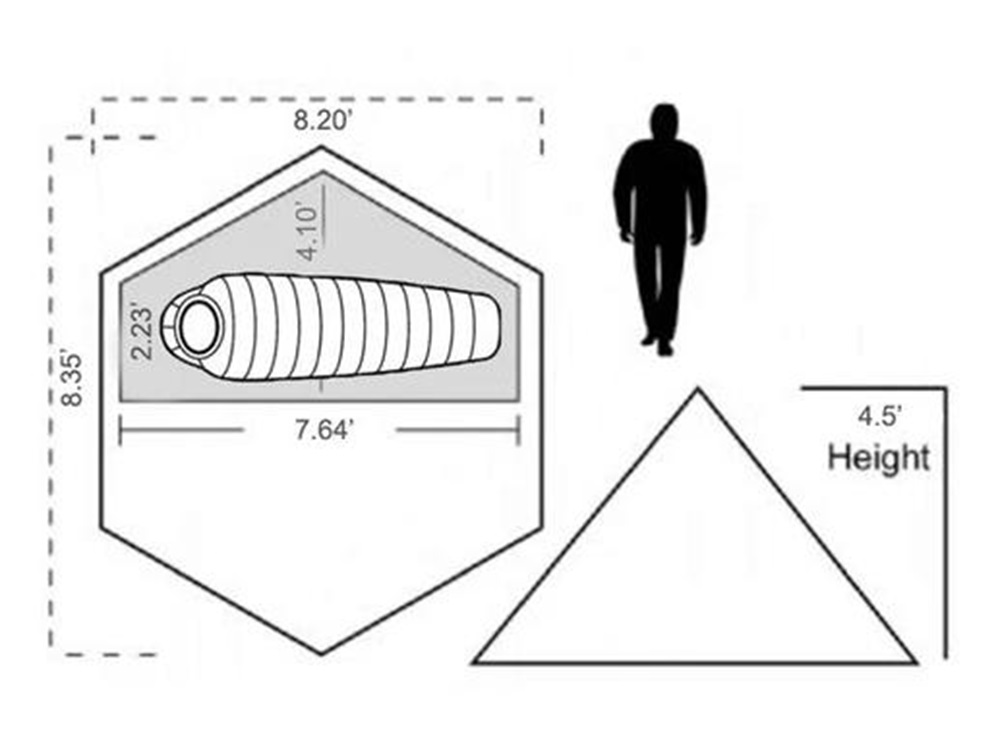 Product Details
HEXPEAK 2-PERSON (OPTIONS) SPECS
Outer Tent Shelter:
Weather: 3.5 Season (Winter tested)
Size: 2-person (One with Stove. See Hot Tent Guide)
Outer Tent: 1.45 lbs (23.2 ounces)
2 Person (Floorless) Outer Tent: 4.5′ (height) x 8.20′ (length) x 8.35′ (width)
Optional Stove Jack: 10″ x 14″ and you cut a hole
Minimum Pack Space: 12″ x 4″ x 4″
Pros:
1. Ultra lightweight, suitable for backpacking camping.
2. Single pole tent, easy to build.
3. Hexagonal cone, can scatter wind, rain, and snow.
4. 10 points to fix the tent.
5. The top ring can be hung without a pole.
6. Optional stock Jack vents for camping firewood stoves in the tent.
Cons:
1. The tent is not fireproof, so if you use a camp firewood stove in the tent, you need to use a chimney fireproof cloth to prevent the chimney from burning the tent.
Youtube video
comments:
1.Hi Nomad, there is a pull string at the top of the inner, so you can tighten it and get that mesh out of your face, you can also lift the whole set up by putting something under your walking pole or use a walking pole connecting tube to put two together.
Also you can hang up the tent by the loop on top. I love this tent.( –Carnella C from Youtube )
2.I've been trying to get into hunting and I'm loving your outdoor gear videos!( –Drew Williams  from Youtube )
3.Hey ! Another tip: don't connect the inner part to those plastic rings inside the fly, instead use the pegs outside. Also, for perfect pitch with the inner chamber, 140cm pole Is the right lenght. Great tent !( –IM from Youtube )
4.That tent is going to be great for your thru hikes.( –Gwenna Hedden from Youtube )
FireHiking Hot Tent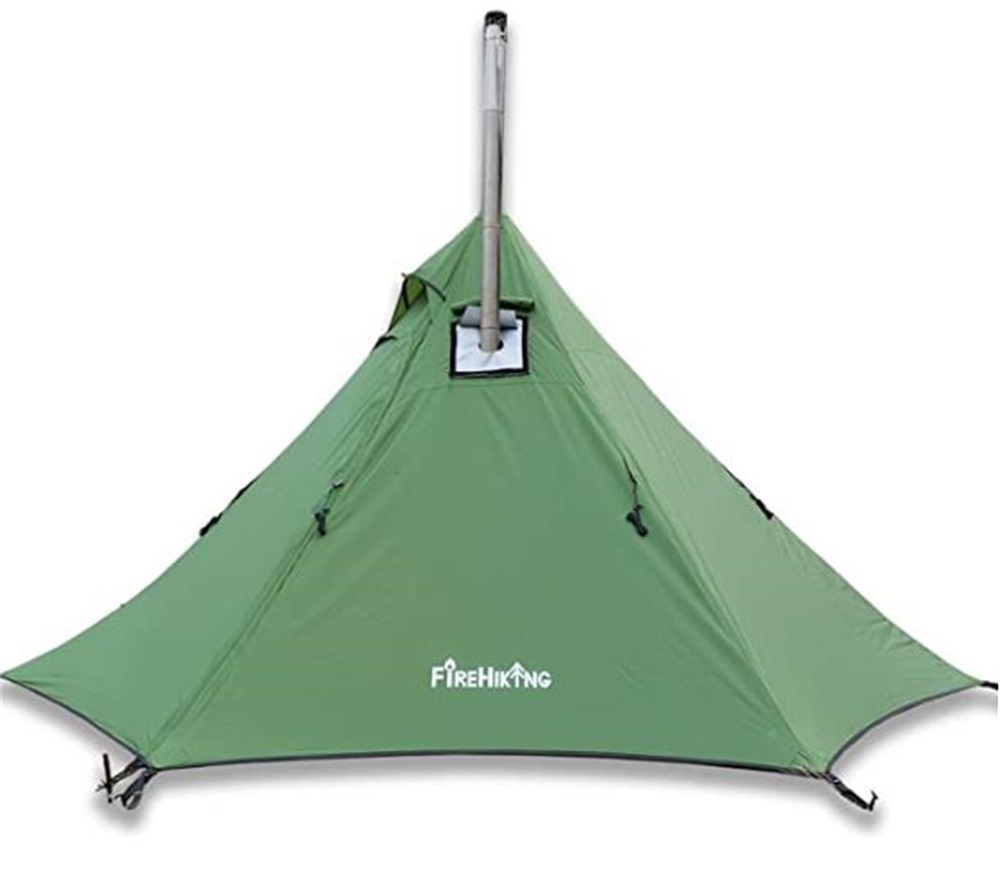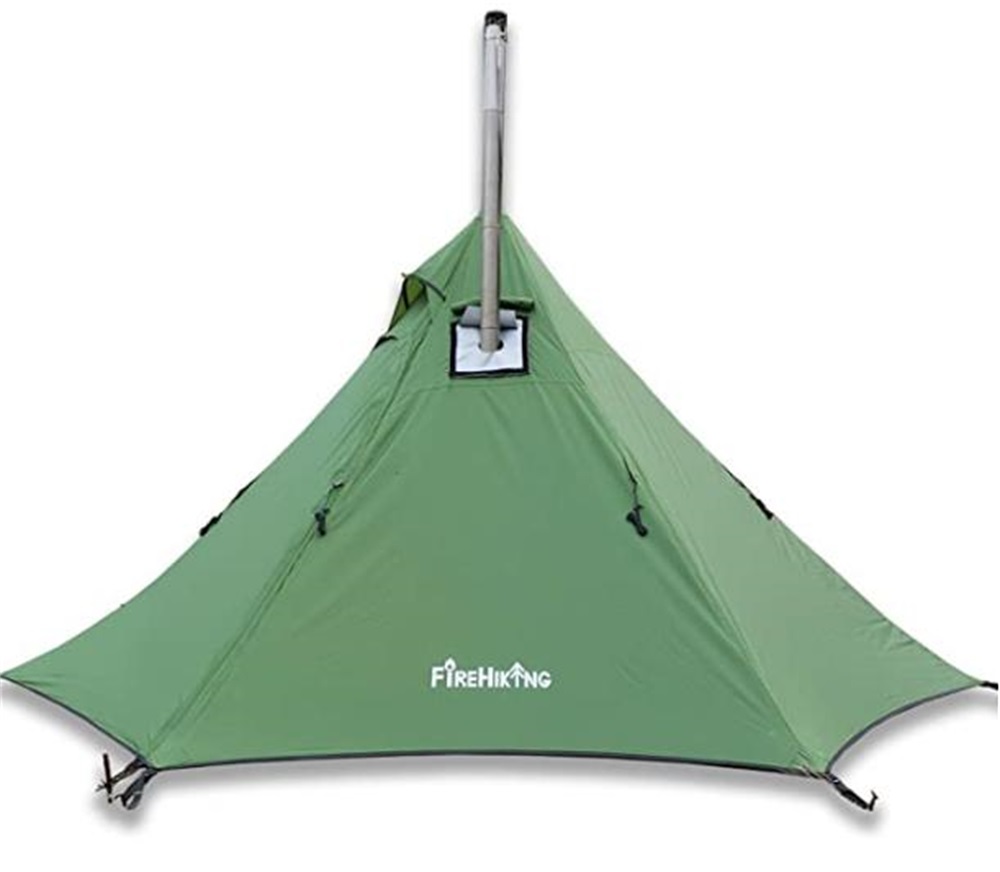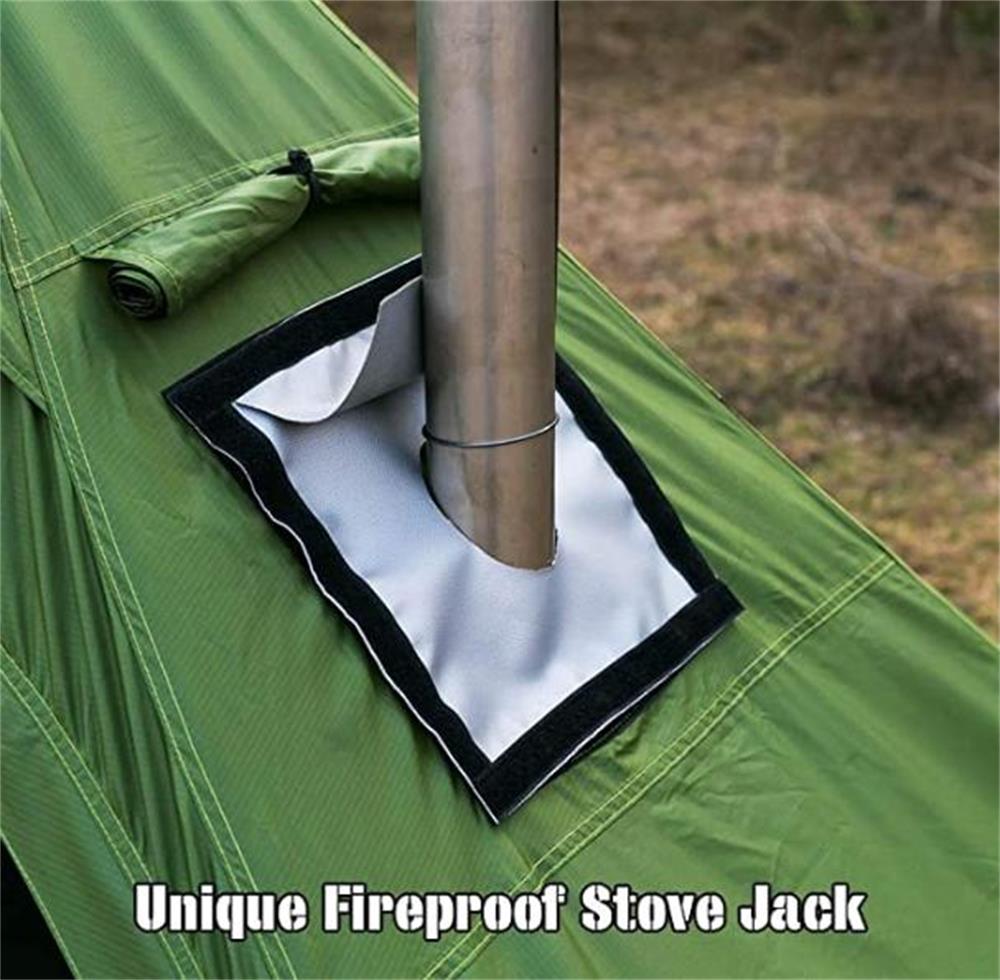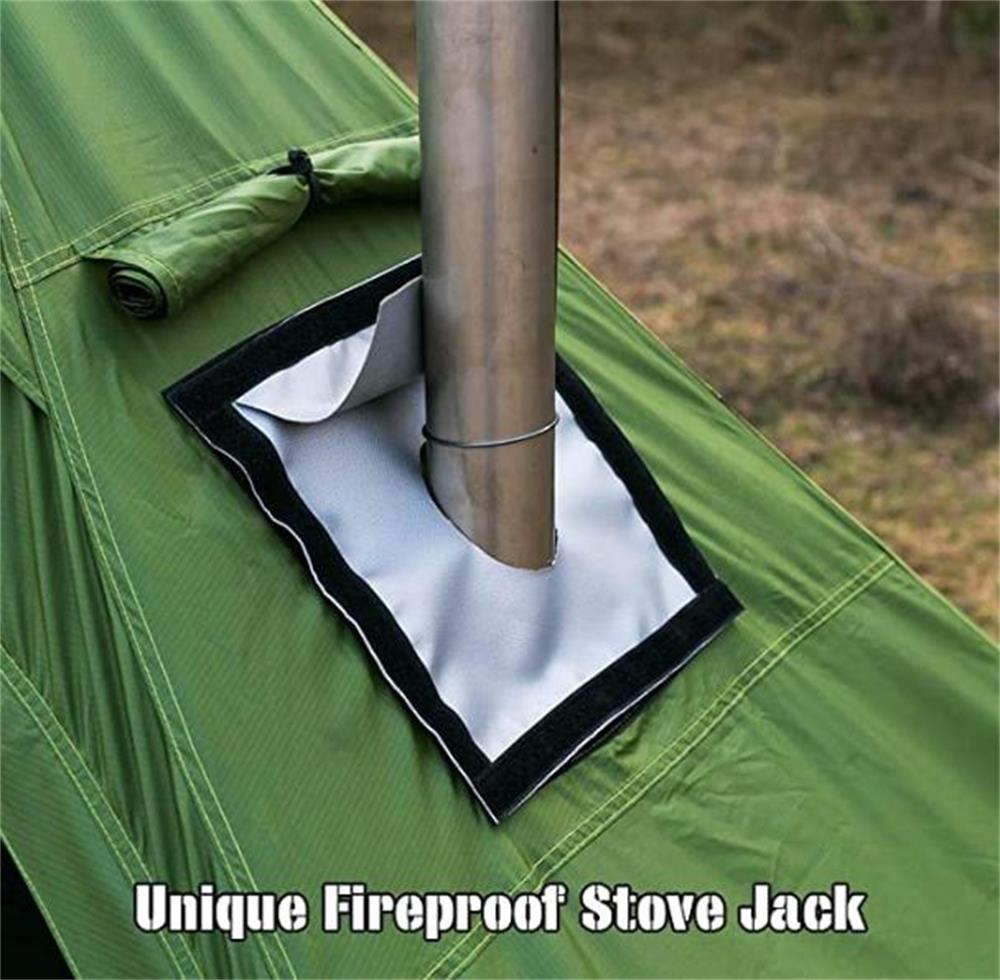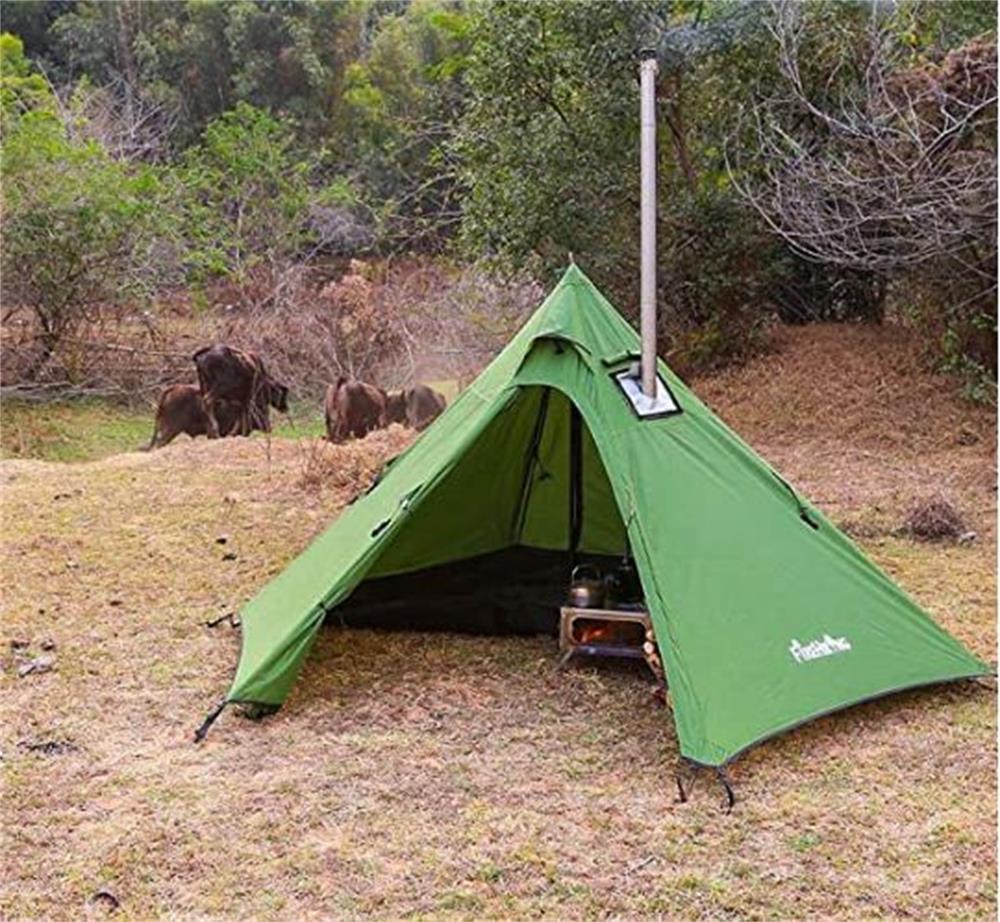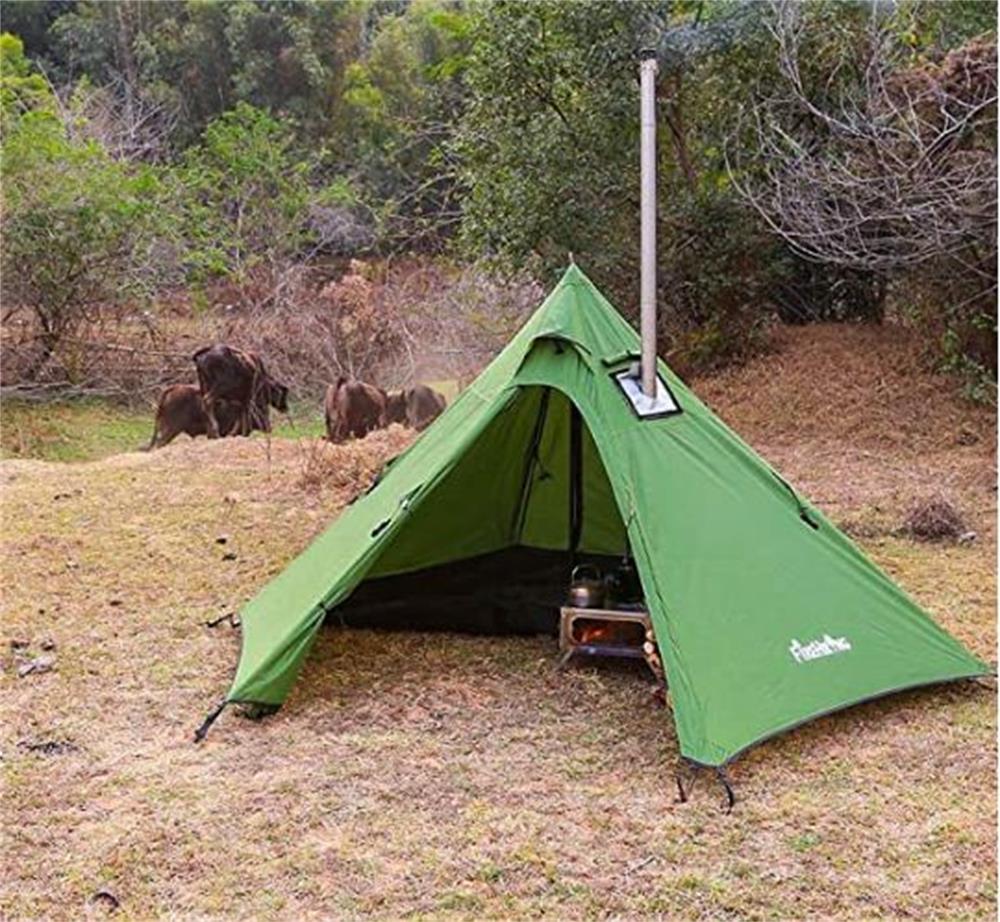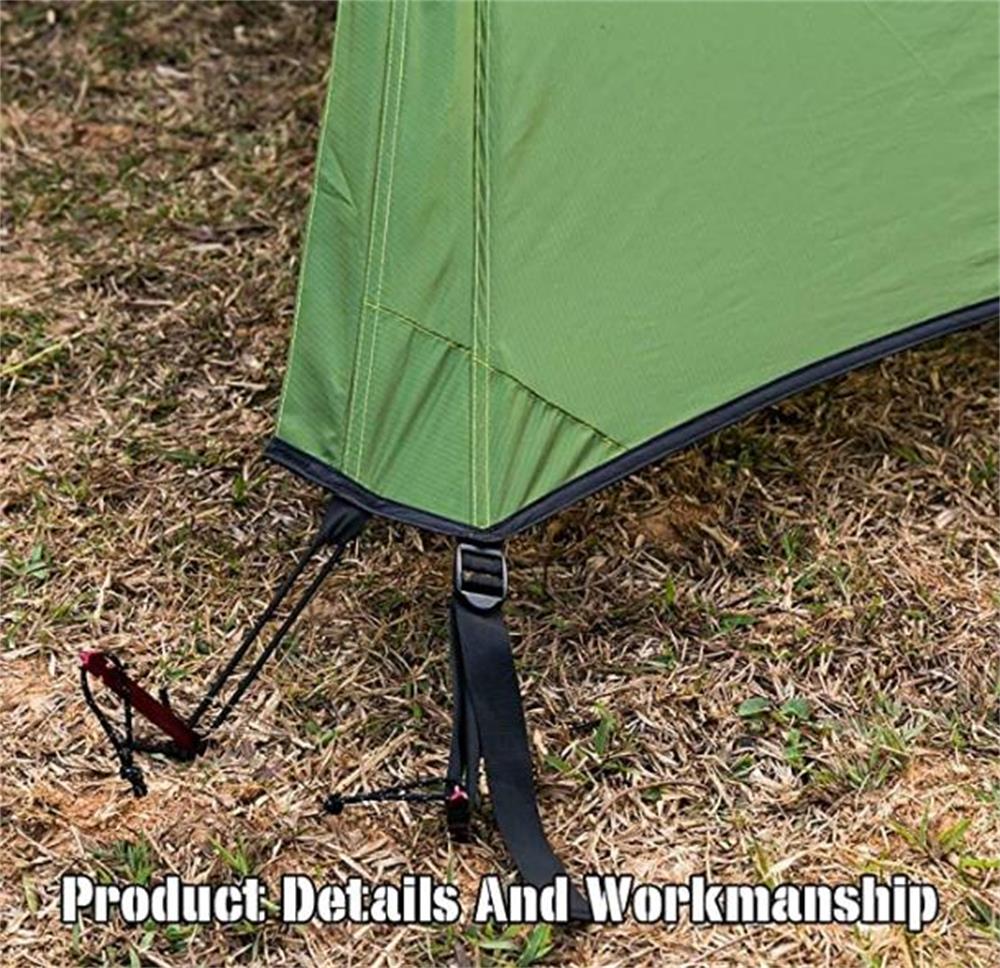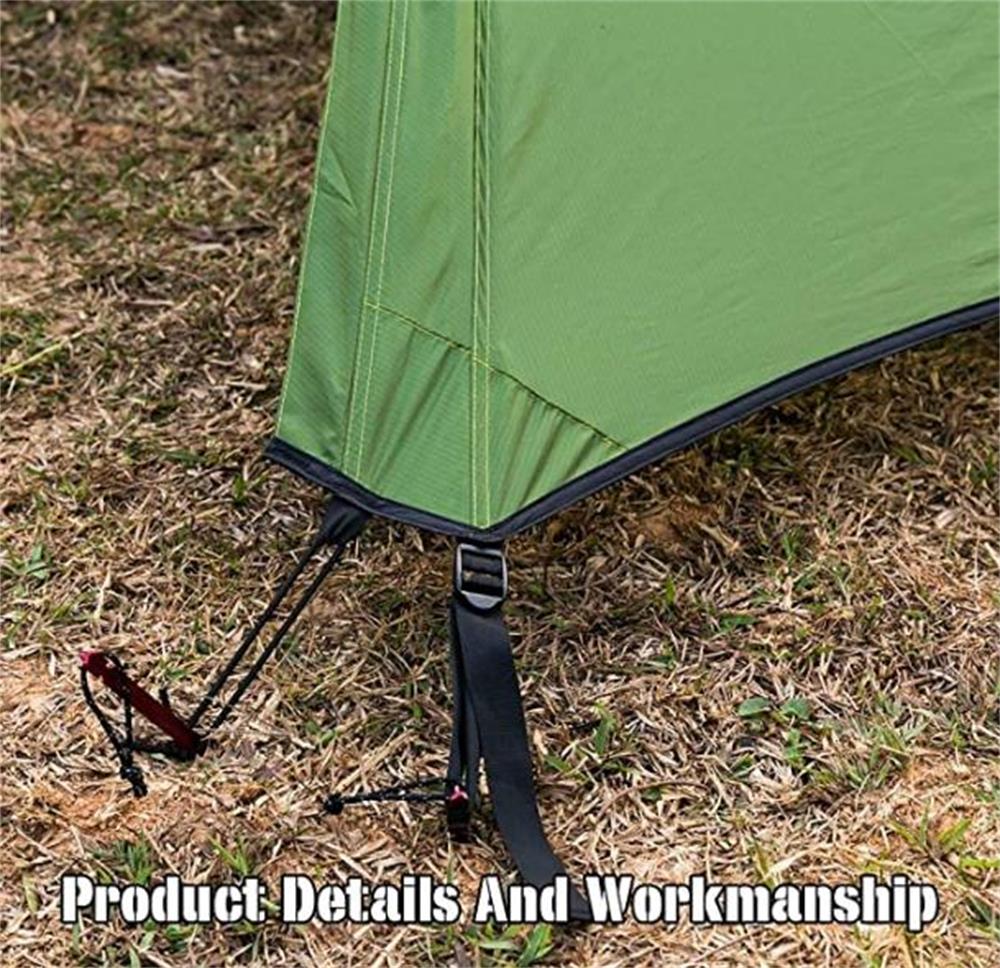 Product Details
Weight: 5.18lb
Suitable Number: 1 person. It can accommodate two people under special circumstances, but the space is much crowded.
Height: 63.38inch
Width: 137.8inch
Material: 190T PU cloth
Stove Jack Diameter: 3.14inch
Pros:
1. Firehawking's unique stock Jack design
2. Firehawking hot tent adopts coated glass fiber cloth as stock jack, which has excellent high-temperature resistance and flame retardant function
3. The separate design of stock Jack and covering cloth can better protect the tent cover and prevent damage to the tent.
4. The stock jack of firehiking hot tent is detachable. If you accidentally damage it, you can directly replace the stove socket and continue to use the hot tent.
5. The rain shield of the stock jack can prevent dust or rain from falling from the furnace pipe hole.
6. Super light tent, suitable for backpacking camping
Cons:
1. The tent is not fireproof, so if you use a camp firewood stove in the tent, you need to use a chimney fireproof cloth to prevent the chimney from burning the tent.
Youtube video
comments:
1.Your narration is – bar none – the best! Very clear and succinct and we ALWAYS know not only you're doing, but why your doing it. Love your channel content. Have a good weekend.( –Line Danzer from Youtube )
2.Love it. Brilliant scenery. So grateful for these videos you make. Thank you for sharing with us ?( –Elly GuitarChic from Youtube )
3.I've watched a few of your videos and enjoyed them a lot. I thought your narration was well done and clear. However…..other videos I've watched of yours had no narration and I found them such a meditative experience. Just watching your clear actions, well filmed, was very relaxing. The narration changes that, despite it being good and adding some of those extra details that you can't get by just watching it. I'll probably go back and find some more videos without narration because I really enjoy them. Great stuff.( –Peter McKay from Youtube )
summary
These two are ultra-light tents. In terms of color contrast, luxe hex pack tipi has two colors available, namely green and brown, and firehiking hot tent has only green. From the design point of view, the chimney mouth of the Luxe hexpeak tipi is not replaceable. You can choose the one with or without a chimney mouth when you buy it. The fireproofing hot tent has a chimney opening, and the fireproof cloth at the chimney opening can be replaced at any time. If it is damaged, it can be replaced with a new one. Each tent has its own advantages. Campers can choose according to their own needs.