Kapila stove is a complete plagiarist [Tony]
Posted On 2021-06-28
We see a new stove brand Kapila on the market recently. But after we study it, we found that it seems that it is a complete plagiarist. Let's take a look at what the brand plagiarizes.
Plagiarism in product design
The whole design of this brand stove directly adopts the design of Pomoly stove. Just as most Americans have an aversion to plagiarism, I think it's very shameful to completely copy the knowledge and design of another brand. When you carefully observe and study Kapila stove, you will find that the leg, buckle, side glass, damper, front door, folding mode, etc. are designed in the same way as the Pomoly stove. If 2-3 details are the same, it may be understood that this kind of design is more reasonable. But if it's the same everywhere, we think it's plagiarism.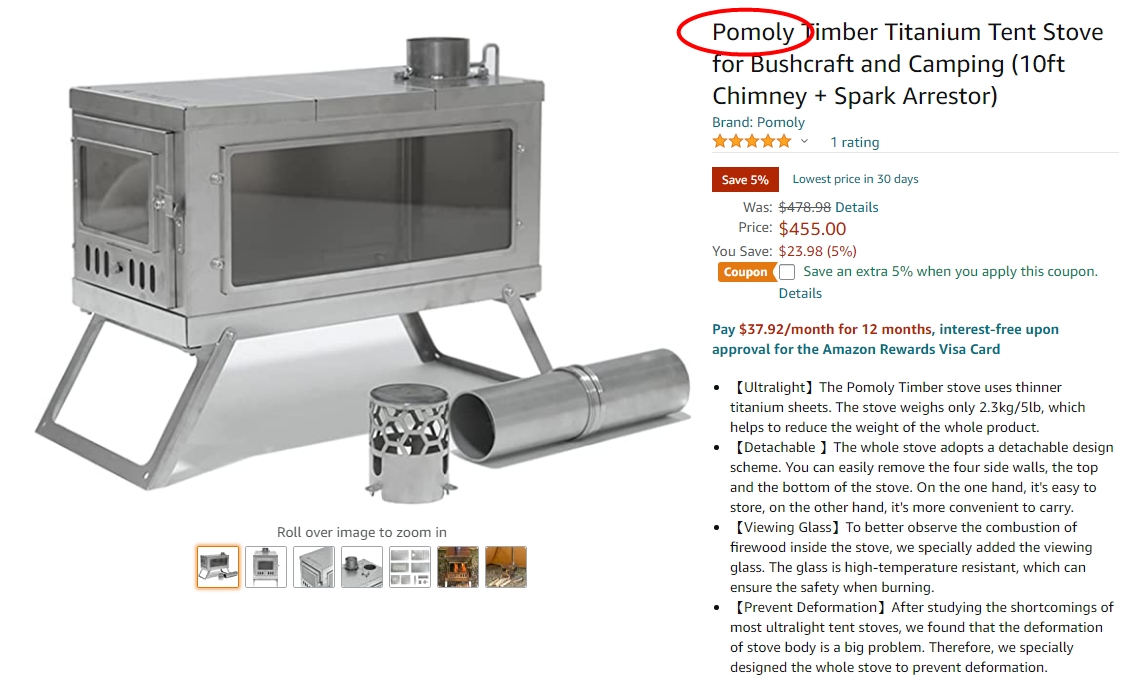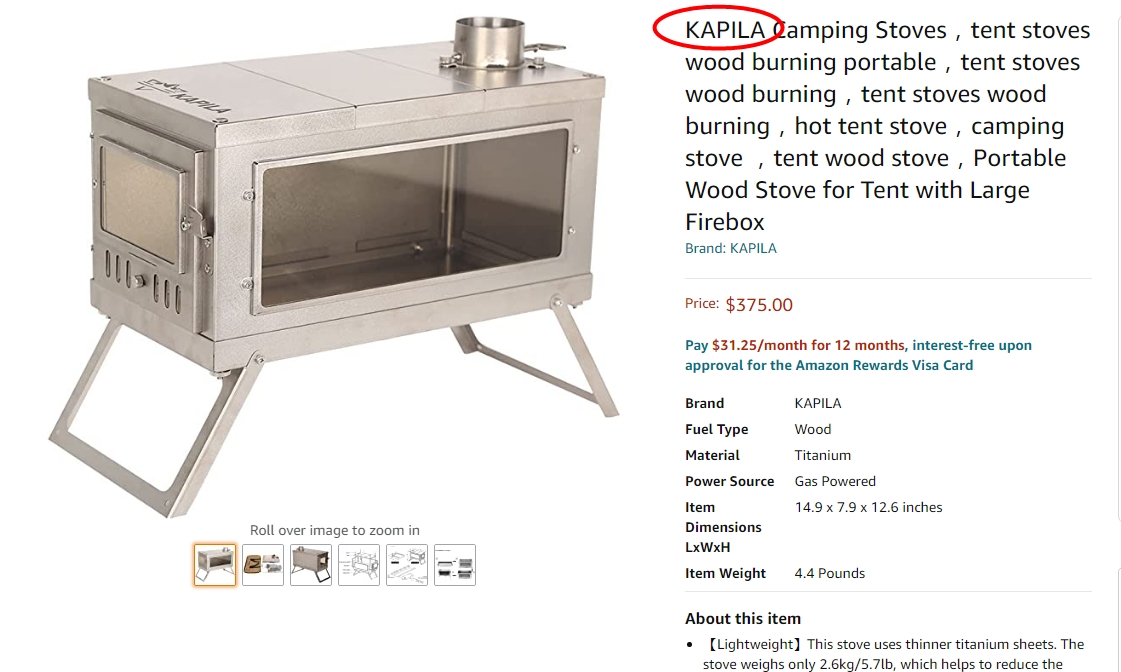 For such a brand, I think it should be resisted by customers, because it will seriously affect the development of the real brand, thus affecting the brand to bring more practical products to customers.
Plagiarism in product title and description
When you check Kapila stove product on Amazon, you will find that its listing title, selling point, description and specifications are the same as those of Pomoly's stove.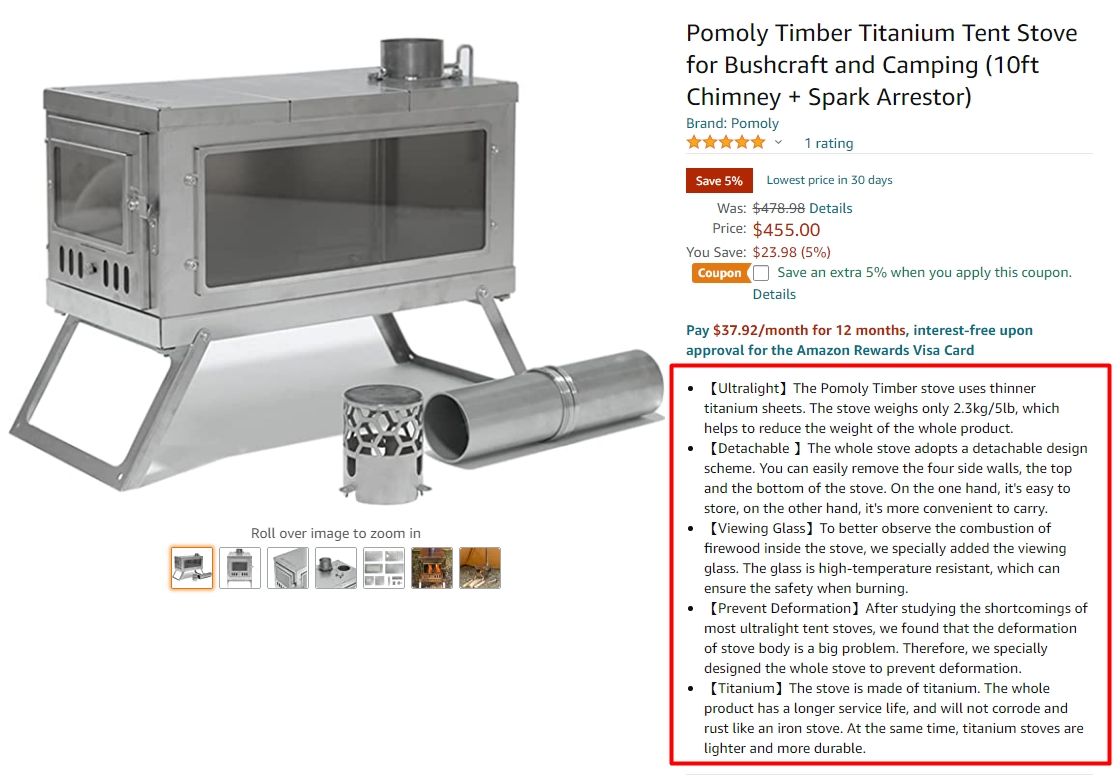 It's disgusting. The brand of the stove product can not be called a brand, it is the moth of the camping industry.
Plagiarism in website design
Kapila has been copying Pomoly's website from its style to its detailed design. There is a prompt to subscribe to Facebook at the top of pomoly's web page, and Kapila is also set up in this way. Pomoly has a directory link of notice at the top (very few website set like this), Kapila plagiarizes the settings like this. About contact us page, Kapila also copies Pomoly website. There is a pop-up button in the lower left corner of Pomoly, and Kapila has the same settings. Pomoly shipping method has also been copied by the industry moth.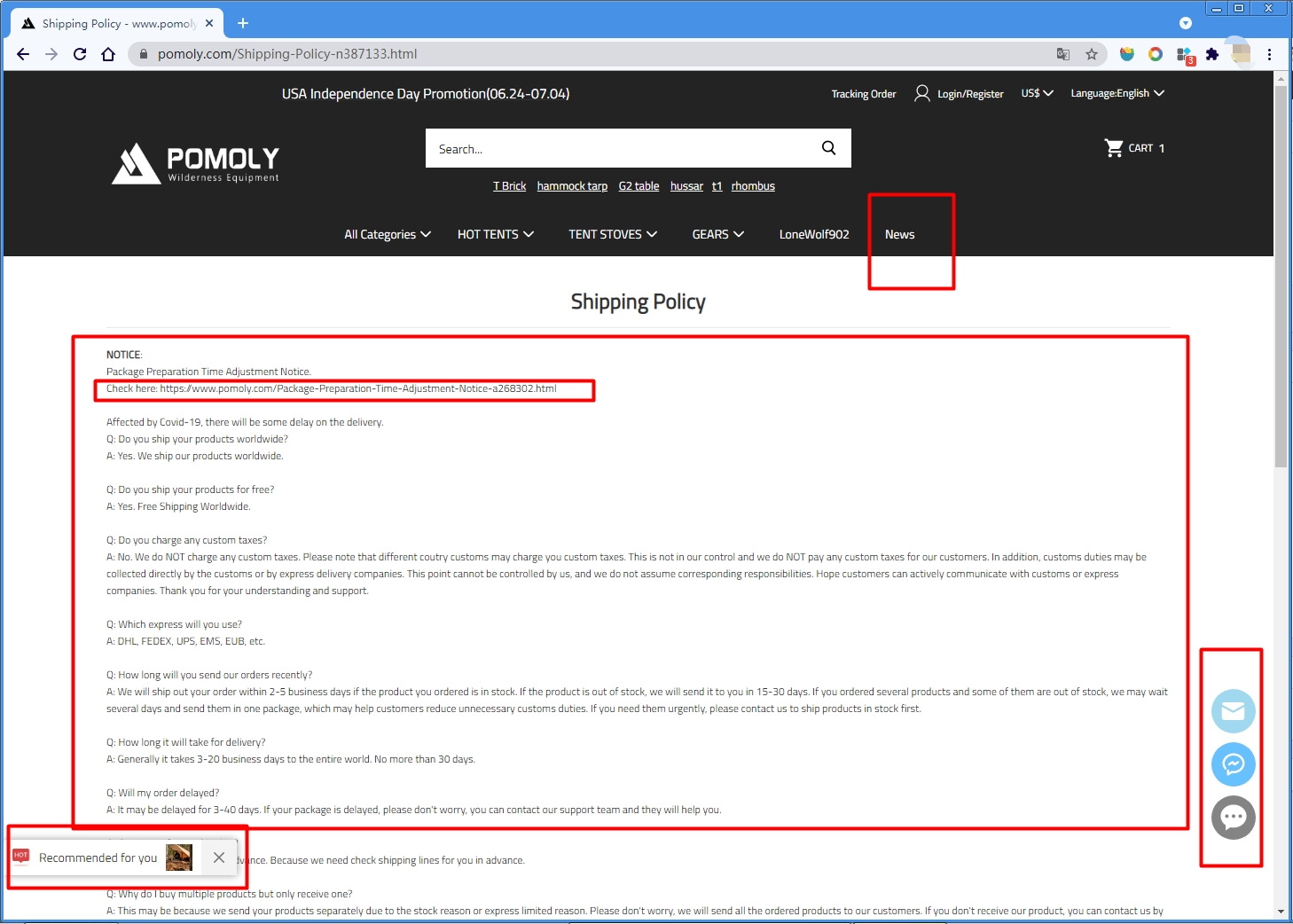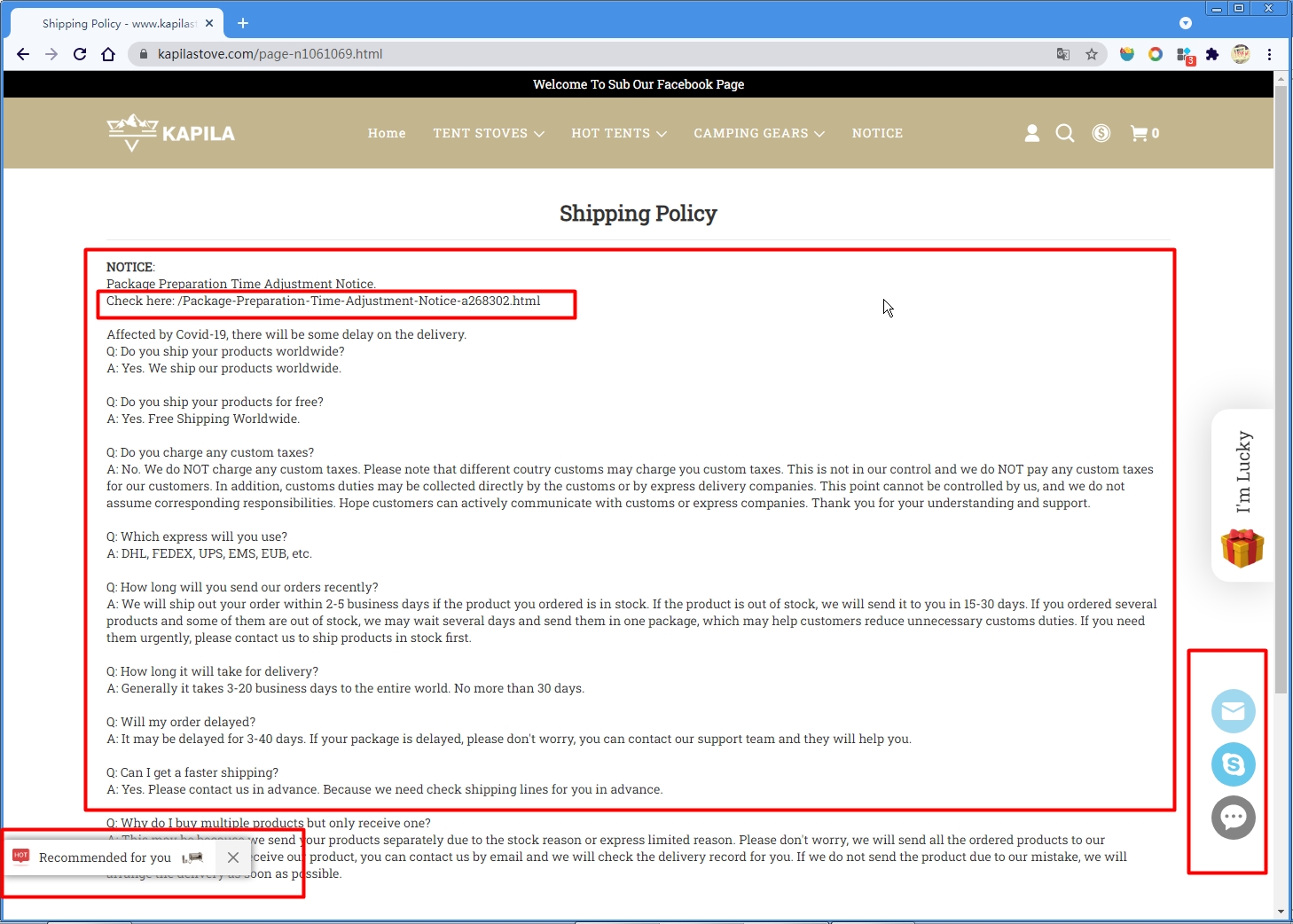 More details make the website unbearable.
Conclusion:
We have seen plagiarizing the products of a brand or plagiarizing the description of a brand, but have you seen a website plagiarizing both products and website description? It's really terrible. It's disgusting.
I read someone said: If a brand openly and wantonly slanders the brands of its peers, is the brand worthy of customers' trust and choice, and will it provide customers with high-quality after-sales service? Will it respond to customer emails in a timely manner? Will it provide customers with a full refund?
Read More:
Kapila Stove Steals Pomoly, 24 Screenshots Show Plagiarism Details