Is POMOLY Dweller Wood Stove Worth Buying?
Posted On 2022-03-23
The POMOLY Dweller wood stove is a portable wood burning stove that mimics a home fireplace and has been redesigned to provide warmth for your hot tent, RV, and heat for your cooking as well as for use in your home. Unlike the narrow doors of traditional hot tent stoves, this stove is very large and you'll be very handy when adding firewood or cleaning up ashes. Its front door is an oversized piece of heat-resistant glass, so you can enjoy the flames in the stove. Also full of technology is a highlight of its shape, many use of its appearance are praised.In addition, the shape full of science and technology is also a highlight of it, and many users admire its appearance.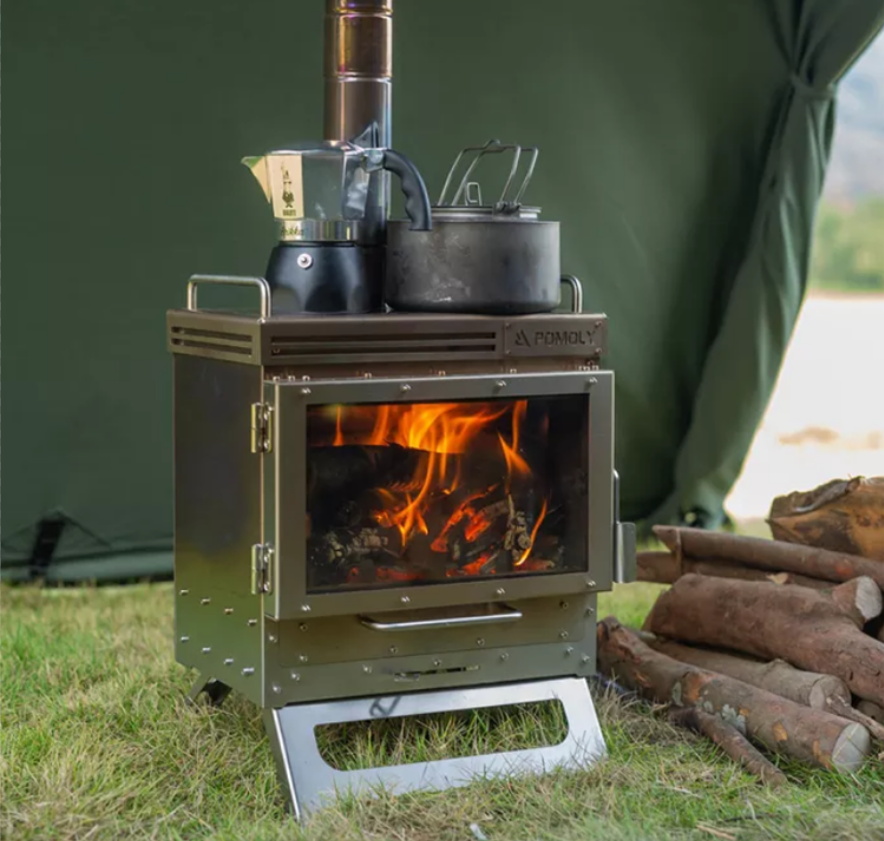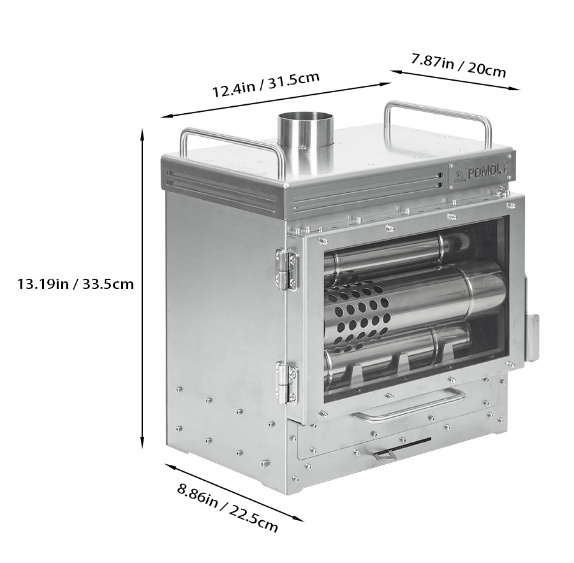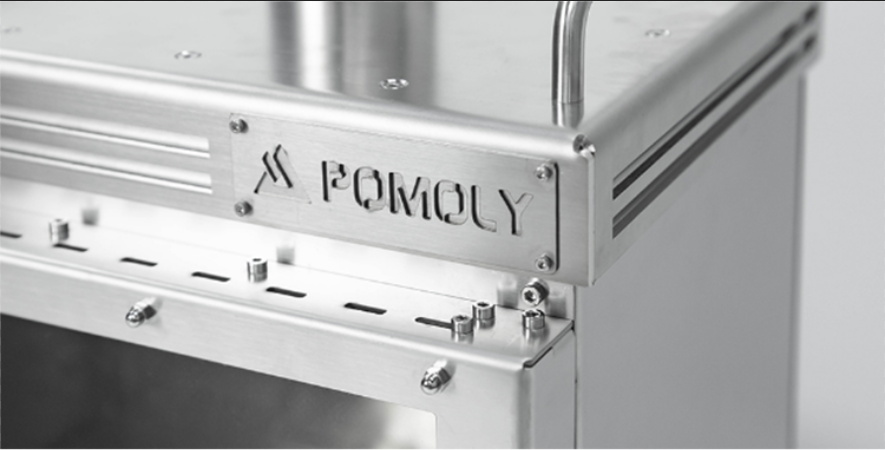 Shop Now: Dweller Wood Stove | Outdoor Fireplace for Hot Tent Camping | POMOLY 2022 New Arrival
Specifications:
POMOLY Deweller wood stove
Stove Type: Outdoor Wood Stove
Carrying Weight(Without chimney): 22.7 lb / 10.3 kg
Storage Dimension: 12.4 x 8.86 x 13.19 in / 31.5 x 22.5 x 33.5 cm
Firebox Dimension: 12.4 x 8.86 x 8.86 in / 31.5 x 22.5 x 22.5 cm
Assembly Dimension: 12.4 x 12.6 x 88.6 in / 31.5 x 32 x 225 cm
Firebox Volume: 15.9 L
Front Glass Size: 10 x 5.9 in / 25.5 x 15 cm
Total Height: 88.6 in / 225 cm
Pipe Diameter: 2.36 in / 6 cm
Spark Arrestor: Yes
Material: Stainless Steel 304
Includes: Dweller Stove, Stove Bag,8 Sections Stove Pipe,1 Stove Pipe with Spark Arrestor, Chimney Fixed Ring, Fire Poker Stick.
Youtube video
Comment
I doubt that I could afford a titanium stove, so this would be my favorite of all the ones I've watched to demonstrate. I like being able to load it through a wider entrance rather than a small and lengthwise entrance. I just love everything about this stove. Thanks so much for the great demonstration.( -Nancy M-R from Youtube)
A well engineered, high quality stove perfect for a tiny house, cabin, hot tent or just out on the deck. The stove and wood it uses doesn't take up much space and still throws out a lot of heat. I love the clear glass and the view it gives.
Even with the damper at 3/4 closed the glass remains clean.
Have spent hours just watching the light show it gives off.
Easy to set up and to get a good blazing fire going in next to no time when using seasoned wood. No problems with smoking out the place on start up or when opening the door to feed in more wood etc. Very clean burning with a great draw.The only downside I've found to this stove is I'm spending way too much time in front of it.( -Gr****re from pomoly.com)
Wood stove technology has come along way in 25 years. Impressed the engineer considered secondary gas burner and the air wash vents for the viewing glass although, not convinced the viewing glass won't soot-up, but that is no big deal. -Good presentation!( -SGC 1 from Youtube)
Conclusion
Larger refractory glass, precision machining, air curtain technology, secondary air intake and baffle…One after another unparalleled features makes it the most popular camping stove from POMOLY this winter. It is mainly a wood stove made for heating, so it has some shortcomings for cooking. You can judge whether it is suitable for you according to your own purpose. Let's have a story meeting around the stove with your family this winter!
Read More….
What about Wise Tents, worth buying or not?
How about Pomoly's Altay Stove? Is it worth buying?
Pomoly Peak Hot Tent VS Twinpeak Awning Tent