Is Onetigris Rock Fortress Hot Tent Worth Buying? Pros and Cons
Posted On 2021-11-18
We saw Onetigris, a brand of pet products and camping products, launch a new hot tent. This tent is the largest hot tent they have launched. It can accommodate 4-6 people to sleep in it. Is this Rock Fortress hot tent worth buying? Let's analyze it now.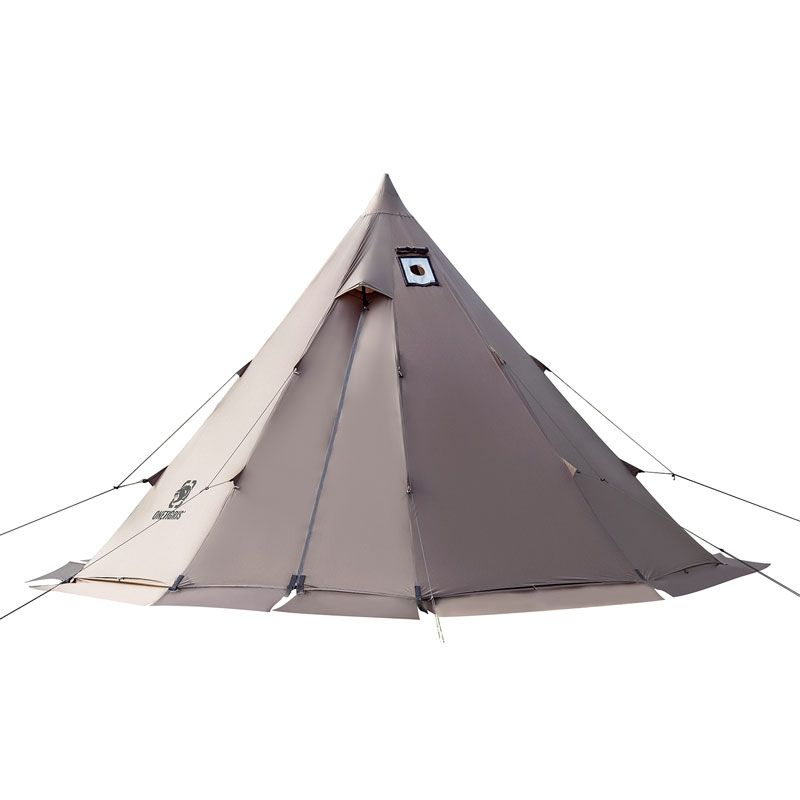 1. The Material Of Rock Fortress
Onetigris uses the 70D coated nylon fabric that they have been using. When I saw the cloth, I knew that the tent was lightweight equipment. Due to the use of silicone-coated fabric processing technology, its waterproof performance has been improved. At the same time, the silicone coating also increases the tear resistance of the cloth. I think this fabric is a good lightweight fabric.
Advantages
1. Lightweight, only 9.2 lbs.
2. Small storage space. The package size is 22.8×7.8 inches.
3. Easy to carry.
Shortcomings
1. The cloth is too thin and easy to tear (the tear resistance process can only strengthen the cloth, but can not ensure that the cloth will not be torn).
2. The cloth is thin and the performance of keeping warm is average. It may not be suitable for camping in winter.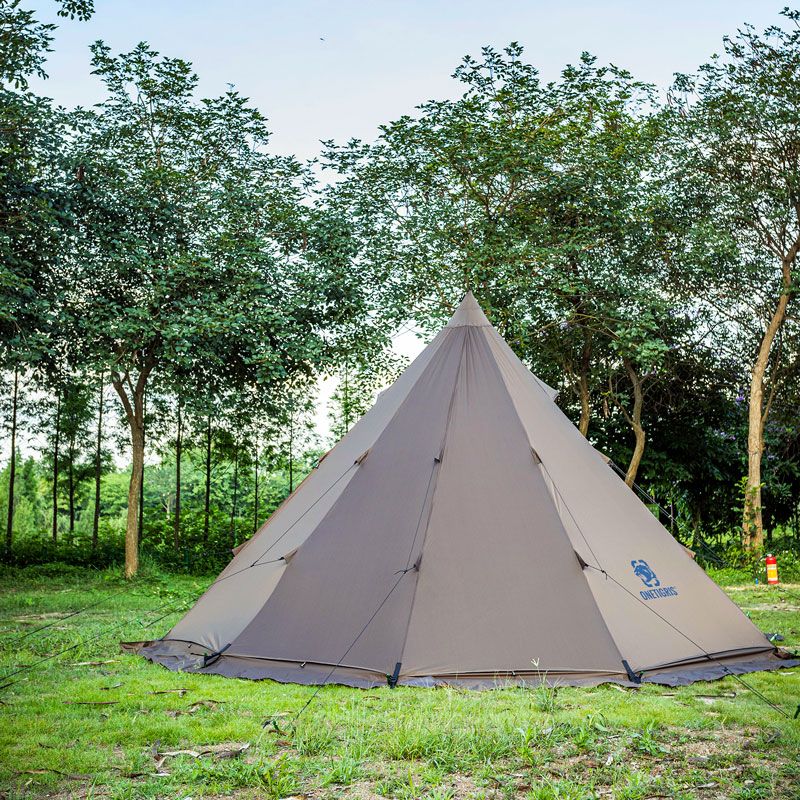 2. The Size Of Rock Fortress
This Rock Fortress hot tent is designed for 4-6 people camping. Its height is 7.8ft. The length of the bottom of the tent is 12.4ft. It adopts the design scheme of 10 sides. In terms of size, if you don't use a stove, the tent can accommodate 4-6 people to sleep. But if you need to use a stove, the remaining tent space can only accommodate 2-4 people to sleep. Note that the four people here are not four adults, but two adults and two children.
Advantages
1. It can accommodate a large number of people.
2. There is enough space for activities inside the tent.
Shortcomings
1. The design of 10 sides makes it difficult to set up and you will take a long time to build the tent.
2. A large tent needs a large stove to heat and more firewood.
3. The Design Of Rock Fortress
The design of this product maintains a simple style. Notable details include snow skirts at the bottom, fireproof stove jack, etc. It seems that it doesn't have many specific highlights. It's a large version hot tent specially produced for more people.
Advantages
1. Snow skirts. It can prevent wind, rain, and snow water.
2. Fireproof stove jack. A stove can be used inside the tent.
Shortcomings
1. There are not many special features in the design.
Overall, this product is an improved and enlarged version of a hot tent based on the medium-sized tipi hot tent. It seems that Onetigris is developing and selling more outdoor camping products. If you are interested in this product, you can go to the Rock Fortress hot tent page to see more specifications.
When it comes to large hot tents, we can compare the HEX Plus made from Pomoly.
HEX Plus is a hot tent designed and launched by Pomoly. As 300D Oxford cloth is used, this product is strong and durable. In addition, the thick fabric adds warmth during winter campings. In terms of design, HEX Plus also adopts snow skirts and a fireproof stove jack. Besides, it also adds a removable top cap design. If the wood-burning stove causes the air inside the tent to dry, you can exchange air by opening the top cap.
All in all, if you like lightweight products, you can choose Rock Fortress hot tent. If you like durable products, you can choose HEX Plus hot tent. If you want to camp in spring and autumn, you can choose Rock Fortress. If you want to better enjoy the warm camping in winter, you can choose HEX Plus.