Is Hercules Winter Tent Worth Buying?
Posted On 2021-05-19
Hercules is a huge freestanding 8-person dome-shaped winter tent, which can be used for winter camping, hunting, ice fishing, and other activities. The tent was designed to meet large space and more other camping needs. The unique feature of this large winter camping tent is that you can use the firewood stove to heat and cook delicious food in the tent. You can even use it as your little outdoor house and live in it for a long time!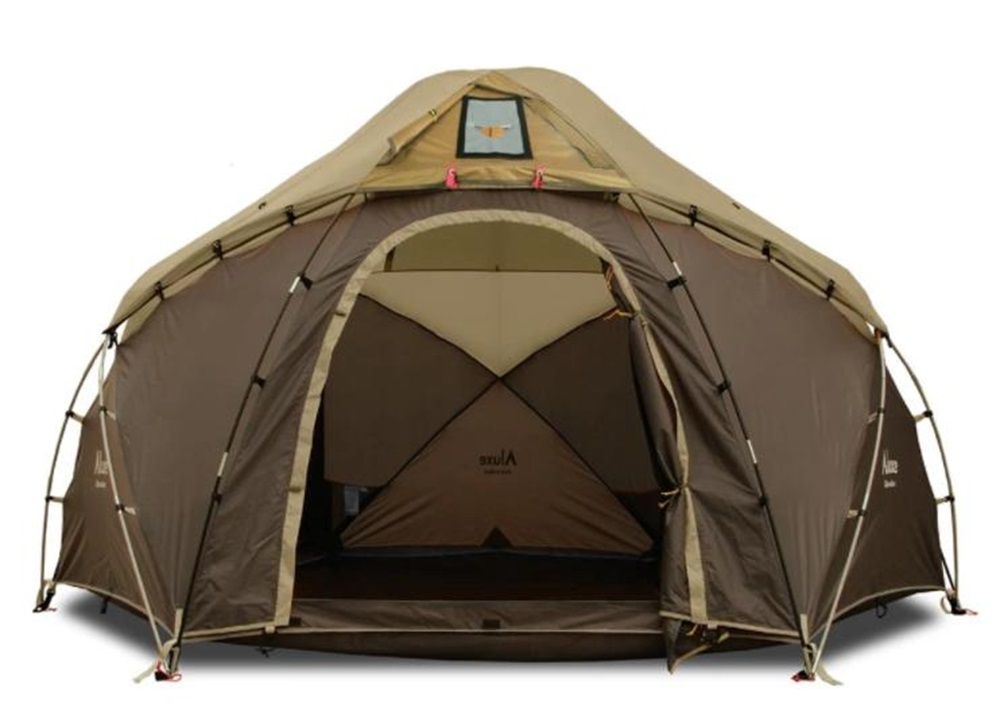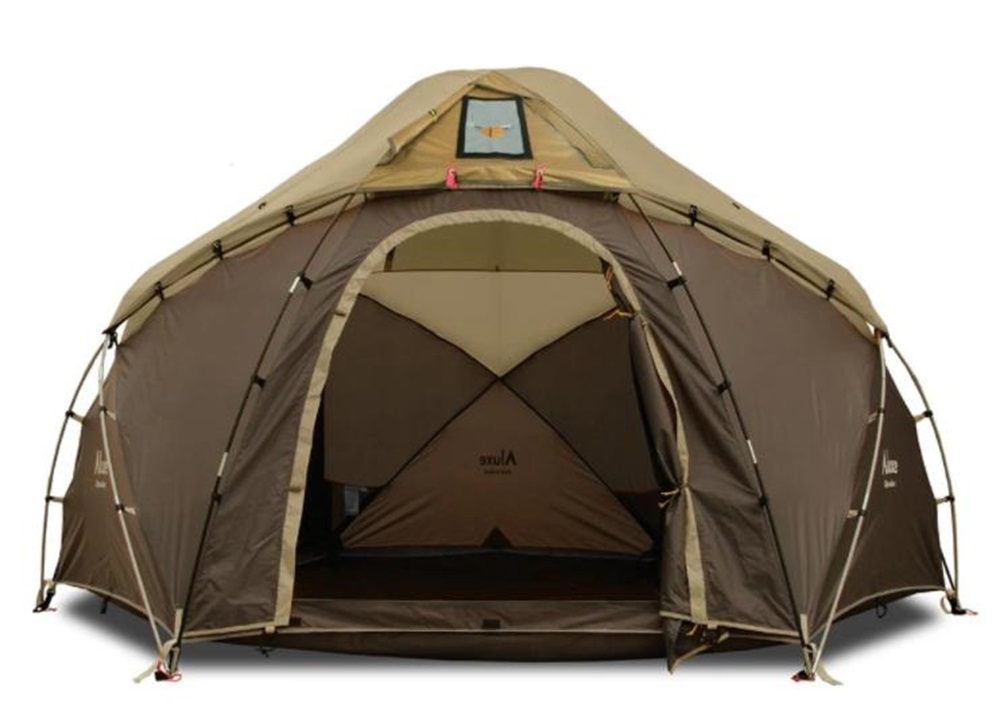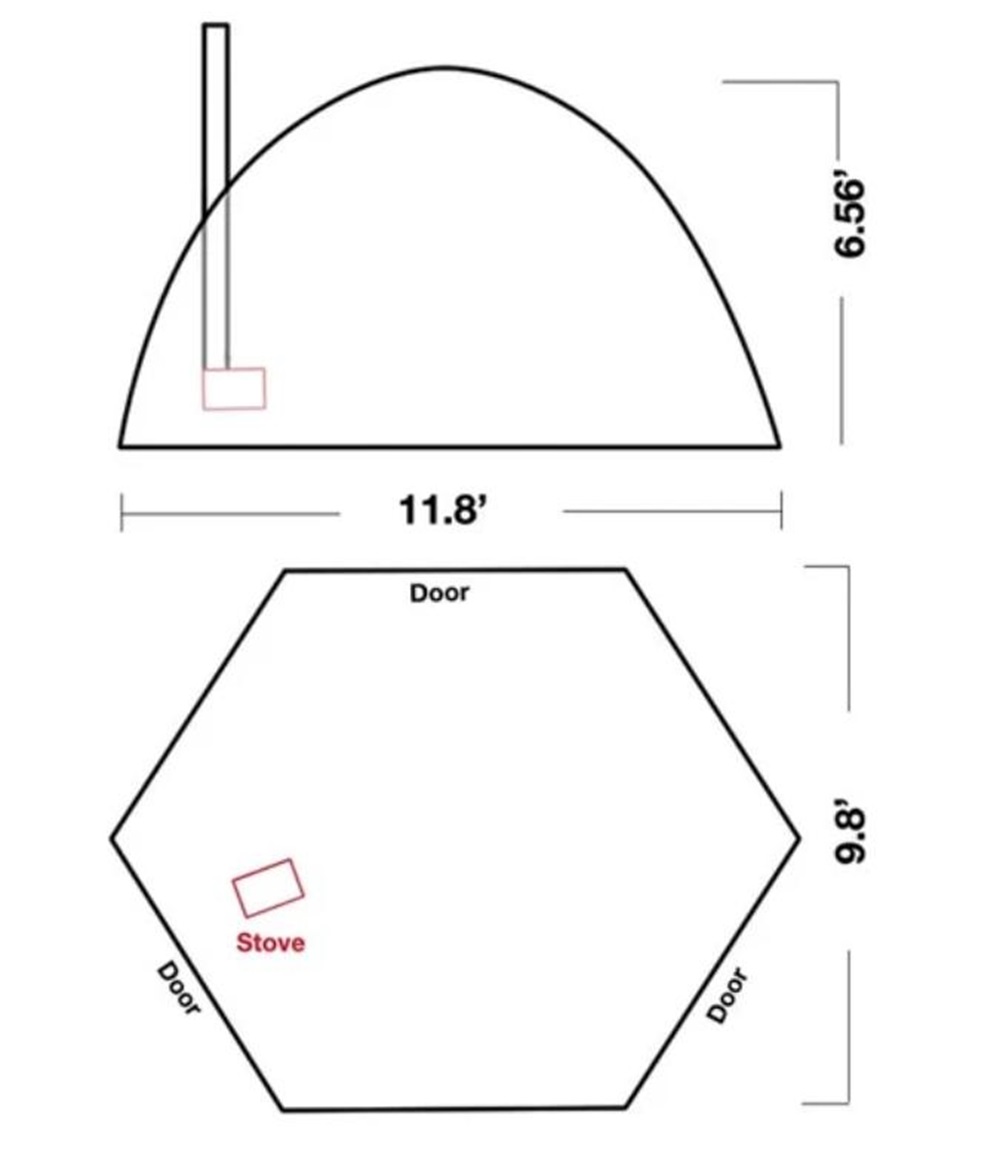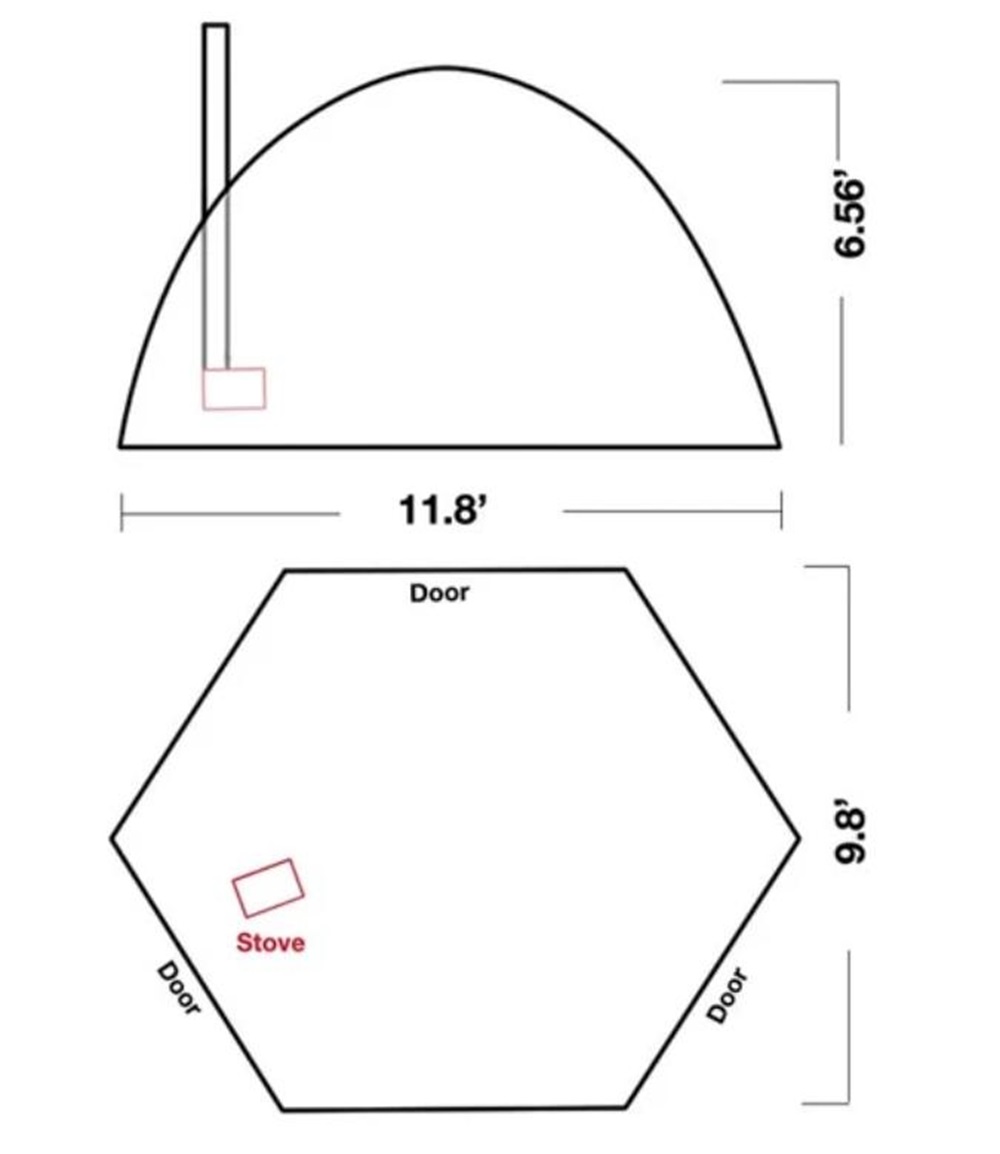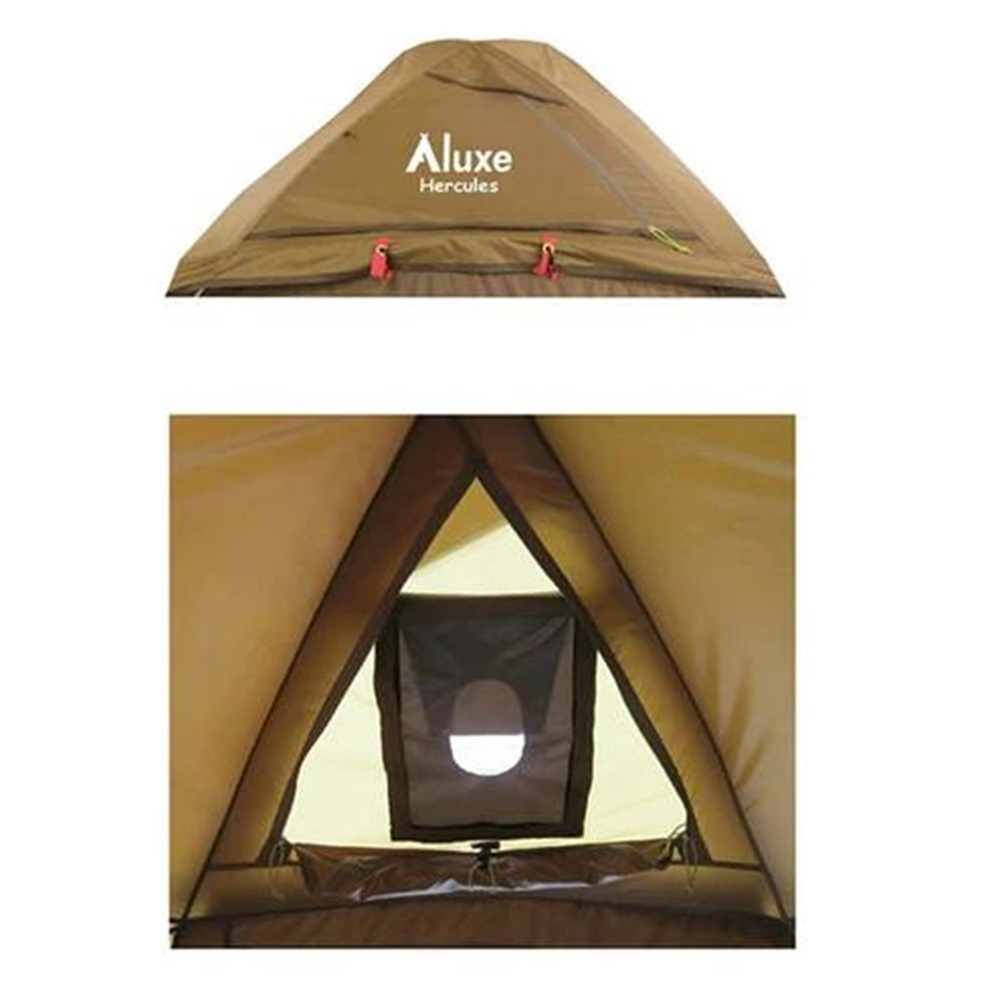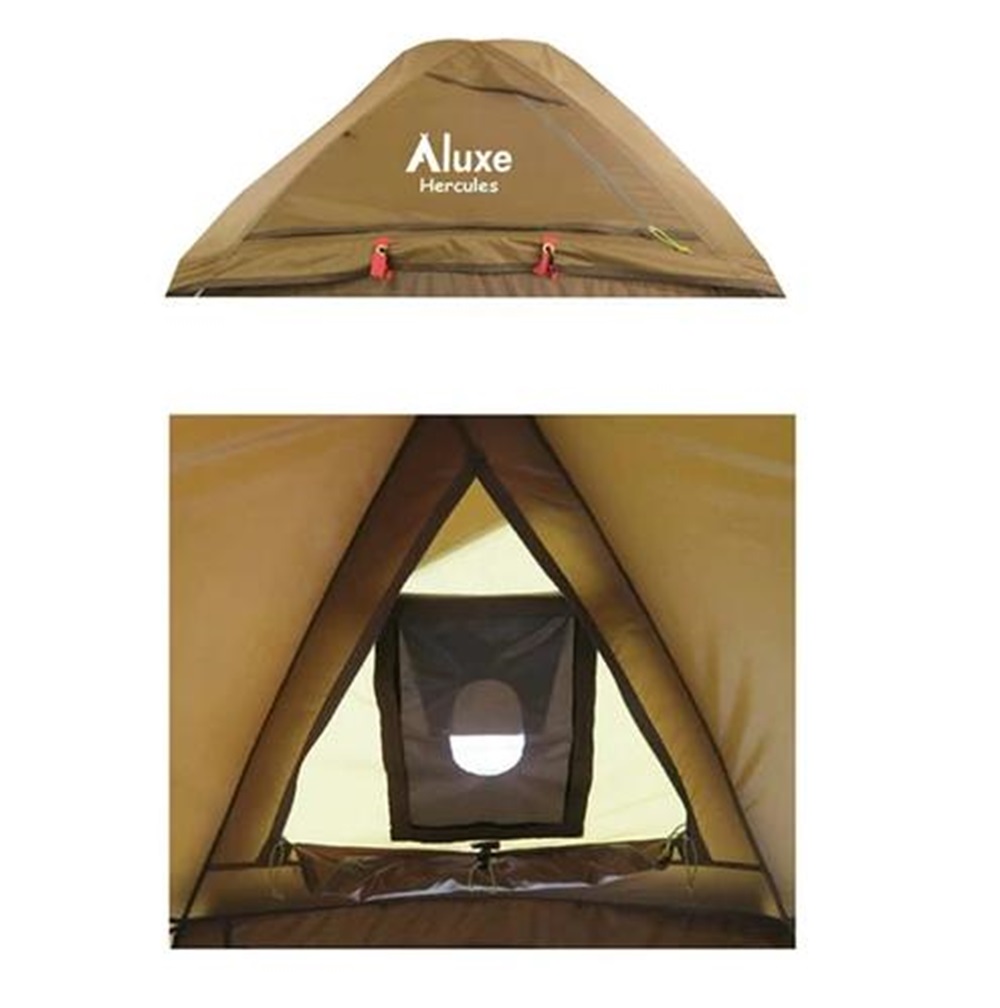 Product Specifications:
HERCULES 8-PERSON TENT SPECS
Weather:  4 Season
Size:  8-person (up to six with Stove. See Hot Tent Guide)
Color Scheme:  Olympic Elk Brown
Waterproof Outer Tent:  10 lbs 4 oz
Second Vent Rainfly Cap:  1 lbs 9 oz
Removable Floor:  1 lbs 15 oz
Fiberglass Poles:  14 lbs 2 oz
Includes:  Secondary Vent Rainfly, Outer Tent Main Body, Removable Floor, Small Gear Loft, Storage Sack, Stakes, Fiberglass Poles and Guyline with Linelocks
Net Total Weight:  31.04 lbs
Stakes Total:  21 pieces (1 lbs 6 oz)
Included Tent Stakes:  Yes
Number of Poles:  6
Number of Doors:  3 Doors
Total Tent Size: 6.56′ (height) x 9.8′ (length) x 11.8′ (width)
Tent Body Packed Size: 7″ (height) x 24″ (length) x 8″ (width)
Pole Storage Size: 4″ (height) x 25″ (length) x 6″ (width)
Tent Pole Diameter: 11mm Fiberglass
Youtube video
Comment
1、You're kicking it up a notch! This is professional-grade review video. Bravo…bravo ?( –poop from Youtube )
2、I've been looking at this tent for a while now so nice to find your review which, by the way, was done very well, great job, thank you…!( –Eric Child from Youtube )
3、Very thorough review of this tent. There is not much out there on the Luxe Hercules so thank you very much for posting this video!!!( –Mountain Goater from Youtube )
Conclusion
This super large winter camping tent can accommodate up to 8 people, with 3 doors for easy access. There are 10 large net bags inside, you can put small items in the net bag to save space. There are four elongated vents to keep the interior of the tent well ventilated. With fire chimney, you can use a large campfire stove. Because the interior space of the tent is large enough, you can put the portable camping table, chair, and camp bed in it. For many people camping together, it's really a tent worth buying. The multi-functional design can meet all kinds of needs. This comfortable space enables people to enjoy the good time of camping.
Read more:
Any Real Reviews on Luxe Hercules winter Hot Tent?
True Reviews of Luxe Hercules Hot Tent – Campers Feedback
Hercules stove tent true Pros and Cons, buyer guide