I Want To Try Camping. How To Find Camping Lovers?
Posted On 2022-05-25
More and more people want to go camping. You may be worried about whether it will be dangerous to go camping alone. I found five groups for you. You can understand camping knowledge and find your partners.
But these groups have their own rules
1. No advertising! Because these communities bring opinions to people, if you have a business purpose, you may be deleted by the group owner and removed from the group
Group profile
This is an outdoor camping adventure community. There are many outdoor experts and camping enthusiasts. You can explore various camping tips and gear here, including Hot tents, camping stoves, sleeping bags, etc. Come and show me the wonderful moment of camping!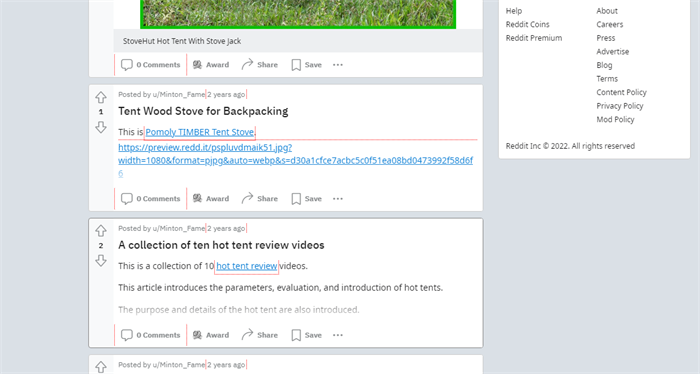 Join Groups
1.HotTentCamping
2. Hot Tent&Tent Stove Camping Adventures
3. Hot Tent Camping, Bushcraft, Cooking & Survival 
4. Hot Tent Camping & Gears Talk 
5. Pomoly