6 Reasons To Buy Pomoly Hussar Plus Hot Tent
Posted On 2021-12-08
A leaky, poorly designed tent can ruin a camping trip. But a good tent will make you feel comfortable, and create a perfect outdoor house while you are camping. If you need a great tent, I would like to recommend Hussar Plus hot tent to you. I will tell you 6 reasons why this tent is worth buying.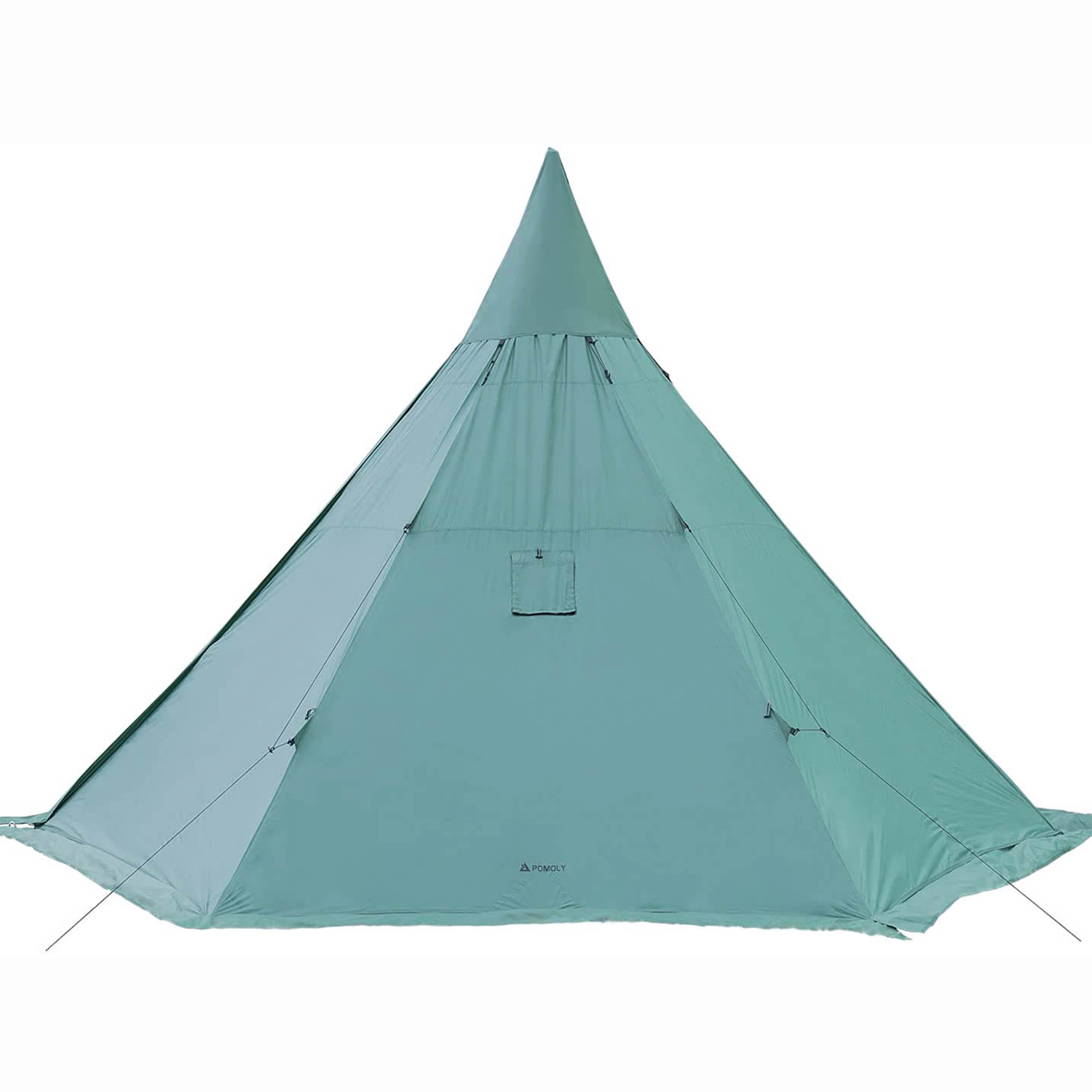 1. The biggest feature of Hussar plus is its lightweight. It weighs 9.9 pounds. For a tent that can accommodate two people with a wood stove or four people, its weight is very light. This tent is great in terms of weight and space area. If you want to go camping with your friends or family, the tent will be your best choice.
2. The tent is made of 40d silicon-coated nylon. This fabric is tear-resistant. Even in coastal areas, the tent will not be damaged by wind. Because the tent is waterproof, you can keep yourself dry in the tent when you go camping on a rainy day.
3. Each Hussar tent comes with a stove jack. It means you can use the stove in the tent. Burning firewood in the stove can not only keep campers warm but also cook food. Outdoor cooking can make your camping more interesting.
4. Many people are troubled by insects when camping in the wild. To solve this problem, Pomoly provided inner mesh for campers.
5. Pomoly pays great attention to the design of the hot tent. The double door design makes it easy for campers to get in and out of the tent. When the cap on the top of the tent is removed, fresh air will enter the tent.
6. If you buy their products in Pomoly, you will be amazed by their after-sales service. No matter what doubts you have about the product, they will do their best to answer for you.
To sum up, I believe this tent will become the most useful tent in your gear cupboard.