5 Reasons Why You Should Buy Chalet 70 Hot Tent
Posted On 2022-03-25
What I recommend to you in this article is Chalet 70 Hot Tent. The main reasons are as follows.
1. Unique Chalet Design
We can find many styles of tents in the market. Chalet 70 Hot Tent's design is unique. Pomoly's team adopted the design of the Chalet. Tents are people's homes outdoors. The purpose of designing the tent is to make people closer to nature. People can feel the magic of nature.
2. 70D Tear Resistant Fabric
Chalet 70 Hot Tent is made of 70D polyester. This material is excellent tear resistance. The 2500mm waterproof grade reduces your risk of getting wet outdoors.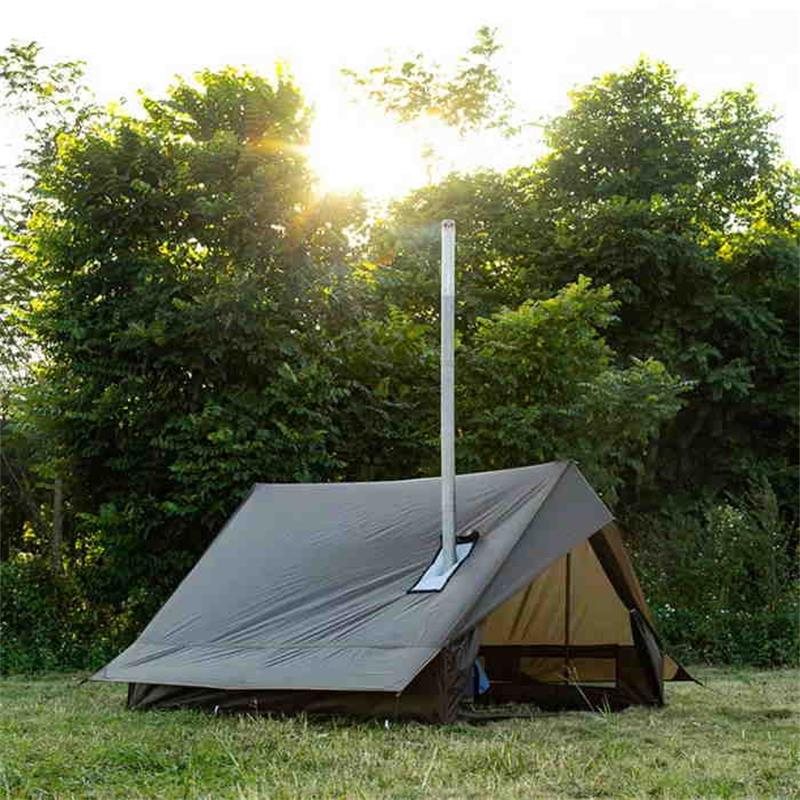 Shop Now:https://www.pomoly.com/CHALET-70-Camping-Hot-Tent
3. Mesh Door Design
Through the picture, we can see that Chalet 70 Hot Tent adopts the design of mesh doors. As we all know, being bitten by mosquitoes is the most ordinary case of outdoor camping. The design of a mesh door can not only reduce the chance of mosquitoes entering the tent, but also change the air inside and outside the tent.
4. Double door Design.
Chalet 70 Hot Tent adopts double doors design. The two doors of the tent are opposite. Users can get in and out of the tent more freely. In addition, the tent has two doors. You can put the spare firewood at the door. You can easily get firewood.
5. Stove Jack Cloth.
This is a small tent. 1P can sleep in a tent. In addition, you can use the stove in the tent. stove jack cloth can reduce the risk of the tent being lit.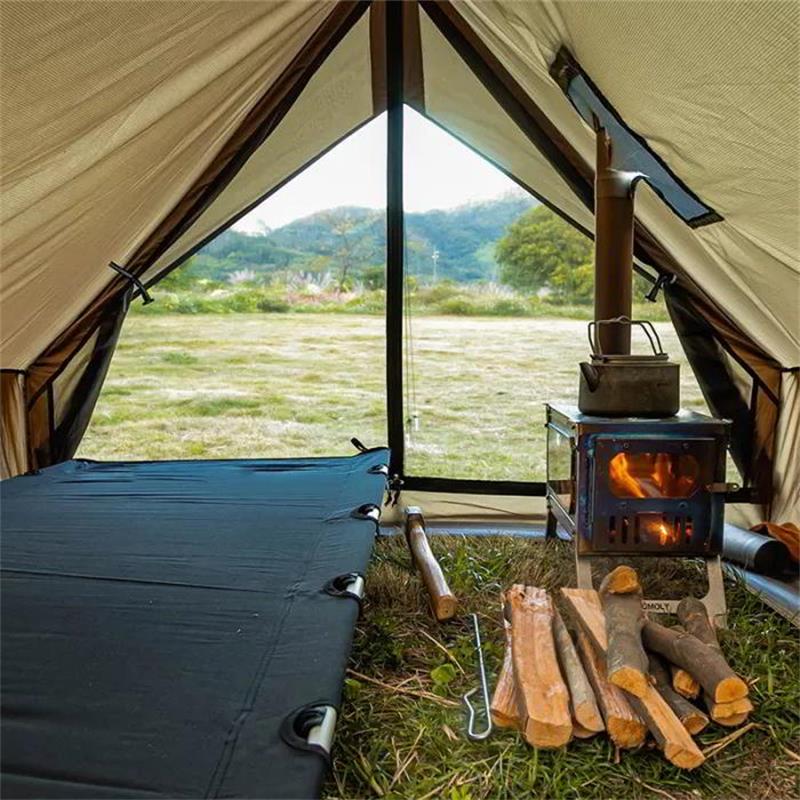 conclusion:
Of course, Chalet 70 Hot Tent has many advantages. If you want to know more about Pomoly's products. Please click on Pomoly's official website.