Winnerwell Nomad Vs the Woodlander,Compare Camping Wood Stove
Posted On 2022-10-17
Do you like camping in winter, but it's hard to keep your tent warm? Maybe a wood stove is a good idea, but with so many substitutes, how do you know which one to buy? Let's take a closer look at the two best wood stoves for winter camping, Winnerwell Nomad vs woodlander, and see which one is most suitable for you.
Winnerwell has created a series of incredible multi-functional portable wood burners, which are a perfect choice for fans who want to cook while camping. The two popular series of Winnerwell ovens are Nomad and Woodlander. Do you know the difference between them?
Quick View
Different designs
Different functions
Multiple cooking methods
Winnerwell Nomad Stove
Winnerwell Woodlander Stove
1. Different designs
First, there are some obvious design differences – Nomad has a traditional square oven body and four nested legs, while Woodlander has a round oven base and spring tripod legs.
2. Different functions
As far as functions are concerned, agents are the best choice for compatible tents, such as canvas tents or small huts. Its footprint is smaller than that of foresters, leaving more space for you in tents or huts. Nomad has two lines, one of which has a large observation window, allowing you to watch the burning flame all night long.
3. Multiple cooking methods
On the other hand, Woodlander is an ultra-portable choice with excellent cooking functions. Its compact oven body and spring legs make the oven easy to install and package. Woodlander series also includes an extremely popular pizza oven, which is our personal favorite and a product that will please people when you camp next time!
4. Winnerwell Nomad Stove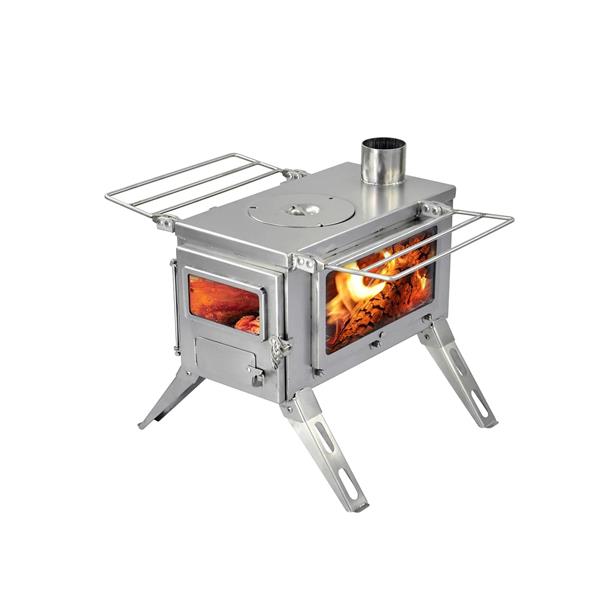 Shop Now: Winnerwell Nomad Stove
The Nomad stove series is precision-crafted in 304 stainless steel and will never rust. It is ideal for heating and cooking in compatible tents and general outdoor cooking situations.
Compatible with all large sizes and 3.5″ Winnerwell stove accessories. The stove is easy to move around and folds neatly into a manageable size for storage. Comes with a carry handle, and nesting legs, and the side shelves fold flat on the stove.
With this wood stove, you can only burn dry, seasoned wood. The Winnerwell Nomad stove is not suitable for burning coal.
5. Winnerwell Woodlander Stove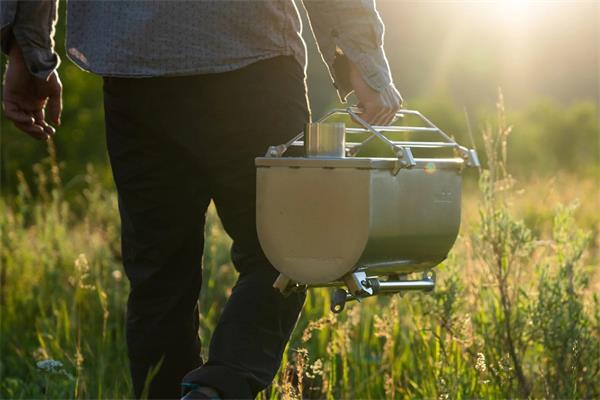 Shop Now: Winnerwell Woodlander Stove
The Woodlander stove from Winnerwell is made from stainless steel, just like the Nomad stove, it is built to last in any kind of weather.
You can use the Woodlander stove for preparing food for up to four people, and the inside is very easy to clean between each use.
The Woodlander stove is made to burn dry, seasoned wood. For the best result, you should consider using any hardwood or aspen. This stove is not suited for burning coal.
Winnerwell also makes several accessories for the Woodlander pizza oven including a pizza baking tray and extension legs. The extension legs lift the height of the oven another 50ish cm making cooking that much easier and more comfortable. The stainless-steel pizza baking "stone" is a must. It's made specifically for the Winnerwell pizza oven allowing you to cook the perfect campsite pizza.
conclusion
When deciding which tent stove best suits you, we need to look at your specific situation. Are you a hiker, enjoying backpacking and carrying your equipment with you at all times? Or are you traveling by car, and don't mind a heavier stove for your camping trips?